'Kennedy's Impact on Health Care'
This article is more than 11 years old.
by Jack Connors
Chairman, Partners HealthCare
It is more than timely to talk about Senator Kennedy's impact on health care in Massachusetts as the national debate on health care reform takes center stage.
The hard-fought and groundbreaking effort to provide universal health care to the citizens of Massachusetts was finally realized in April, 2006. It had to have been a happy and vindicating moment for the state's senior senator – he had been fighting for universal, quality health care for the length of his Senate career. To see the "experiment," which is how it was viewed by many, conducted in his home state, was a source of pleasure and pride to Senator Kennedy.
The Massachusetts health reform bill represented the ultimate triumph of bipartisanship and demonstrated the effectiveness of cooperation between the business, health care, political and religious communities. The process, and the people involved in it imitated the example that Senator Kennedy has set throughout his career – that of commitment to a noble cause and respect for and tolerance of every stakeholder and opinion leader involved in the debate. Health care reform succeeded in this state because of Senator Kennedy's leadership on an issue first debated in 1912, when Teddy Roosevelt ran for a third term as president. The Senator has been relentless in his pursuit of quality, affordable health care coverage, and it is no accident that it first came true in his home state.
In addition to his leadership on health care reform in the state, Senator Kennedy has for decades championed all facets of health care progress and excellence in Massachusetts.
He has pressed for biomedical research funding from NIH and his success in that regard has resulted in Massachusetts' dominance in biomedical research and the prominence of the state's biotechnology and medical technology industries. He has worked with Massachusetts hospitals to sustain and support their achievements in quality health care, and to allow them to offer the best available care to all who enter, regardless of ability to pay.
Famously moved early in his career by a visit to a community health center at the Columbia Point housing project, he has fought for funding for similar community health centers around the country. Today, more than 1200 community-based centers throughout the U.S. provide treatment to more than 20 million patients.
We have so much to thank him for – his passion for fairness, his intelligence about what really matters to his constituents and for the country, his willingness to fight long and hard for the common good. It is a rare thing to find someone with such innate ability to use power for good; to be driven by respect for all people, particularly those who were not nearly as lucky as he. We have him to thank, and we have his Creator to thank as well, for the gifts that made it look easy – his tenacity and his charm, the fun he brought to the fight and his ease with people from every place and of every opinion.
This program aired on August 26, 2009. The audio for this program is not available.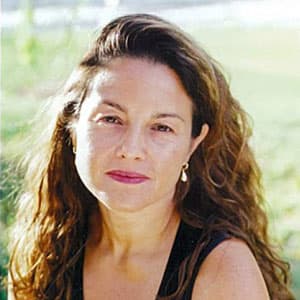 Rachel Zimmerman Health Reporter
Rachel Zimmerman previously reported on health and the intersection of health and business for Bostonomix.