'Reflections on Ted Kennedy'
This article is more than 11 years old.
By James Roosevelt, Jr.
President and CEO
Tufts Health Plan
It has been my privilege and good fortune to know and work with Sen. Kennedy for many years, both on politics and policy. My wife, Ann, also worked on his staff in the early 1970s, where he fostered her lifelong dedication to environmental issues by his leadership in the areas of energy policy and conservation. When I would meet her outside the Senate Office Building at the end of a very long day, Sen. Kennedy would still be at the office or just leaving the building, carrying a bulging bag of reading material in preparation for the next day's work.
In my mind, his success in the Senate derived from his innate ability to create consensus among those with disparate points of view, and his fundamental belief that the role of government was to help its citizens. That clarity drove his actions. He remained focused on achieving an outcome that, in some way, would improve the life of an average person, and those most in need. He used his charm, his wit and his power—everything available in his arsenal—to reach his goal, which was always to make our country more humane and to ensure that America's benefits were accessible—in equal measure—to all its citizens.
This was never truer than in his fight for universal health care coverage. I heard him tell this story when asked how he could support universal coverage that did not include the controversial single payer system. He said, "Years ago, there was a young geography teacher who had moved down to a rural area in the south, and was looking for a job. The local school board was split between evolutionists and creationists. This young man knew that he would be asked his opinion, and that his answer would decide his future. At that fateful moment in the interview when asked how he would teach his students geography, he answered, 'I can teach it round or I can teach it flat.'"
That was Ted Kennedy. He could teach it round or teach it flat. He understood that differences could be overcome, and that what was most important was finding a better way forward. We claim him as a son of Massachusetts, but as with a select few before him, he now belongs to the nation, and there will never be another like him.
This program aired on August 26, 2009. The audio for this program is not available.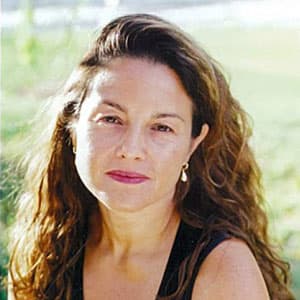 Rachel Zimmerman Health Reporter
Rachel Zimmerman previously reported on health and the intersection of health and business for Bostonomix.