This article is more than 11 years old.
By Jackie Jenkins-Scott
President, Wheelock College
Boston, Massachusetts
I first met Senator Kennedy in 1983 shortly after I became President of Dimock Community Health Center in Roxbury Massachusetts. At the time Dimock stood on the verge of collapse which would have left one of Boston's most vulnerable communities without vital health and human services. I can say with complete certainty that Dimock would not exist today without Senator Kennedy's intervention, support and encouragement. During my 21 years at Dimock, the Senator was there for us, working with us to establish leading edge federally supported programs that literally saved the lives of thousands. He helped us create innovative programs in health education and prevention, AIDS education and support, health manpower, and general support. I was privileged to work with him on many issues of national health policy and we were most privileged to host him at Dimock for numerous events. I was always touched by how sensitive and caring the Senator was with the patients and staff, –every time he visited our Center.
Dimock's story was not unique in Massachusetts. Senator Kennedy was there for our 26 Community Health Centers in Boston and 52 health centers across the Commonwealth. He was there for our health centers in times of joy and happiness and he was there in many cases of threatened closings. There is no question that Massachusetts's extraordinary system of providing health care for our residents would not exist today without Senator Kennedy, and there is no question that Massachusetts is a leader and innovator in providing quality community based health and human services. All of us in Massachusetts owe the Senator a huge debt of gratitude for his vision and support over the past four decades.
And there is absolutely no question that without Senator Kennedy, nearly 4000 federally supported community health centers serving over 17 million people and their families would not exist today.
Successful pilot programs begun at Boston's Columbia Point (later names Geiger Gibson Community Health Center), and a year later in the rural Delta community of Mound Bayou Mississippi under the federal Office of Economic Opportunity in 1965 led Senator Kennedy to introduce federal legislation making the health center program permanent. Through his leadership the combination of high quality health care, accessible and affordable, with community input through local governance was built into the model that has swept across the nation. In the eyes of all health center leaders his stewardship and consistent attention has enabled the national Community Health Center movement to its phenomenal achievements in providing access and eliminating disparities.
During my Presidency at Dimock, one annual event that I most loved was the National Association of Community Health Centers Policy Forum. Each year, Senator Kennedy would come to the Forum to receive an award. He would first meet with the delegation from the Massachusetts League of Community Health Centers, hear our stories and encourage us to continue to serve. Then we would accompany him into the hall where two thousand cheering delegates would be waiting to hear him. They would not greet him with polite claps, they would be roaring with approval, many waiting along a rope line, established just for Senator Kennedy, to touch or shake his hand. Of course all of us from Massachusetts knew we were in the company of a star and we couldn't have been more proud to accompany the Senator into the hall. Each year, the Senator would tell the crowd to invite him back the following year and to keep inviting him back until we had quality health care for every child and adult in the United States. We all loved it! Senator Kennedy has been invited back to every Policy and Issues Forum for the past 35 years. Because of Senator Kennedy, we are closer today to achieving his vision of quality health care for every child and adult.
The Senator was Dimock's angel, and the spirit behind Massachusetts's incredible system of health centers. He was truly the wind beneath the National Community Health Center Movement. He was our own special Rock Star and we will miss him immensely. Now our job is to deliver on Senator Kennedy's vision of high quality health care for all.
This program aired on August 26, 2009. The audio for this program is not available.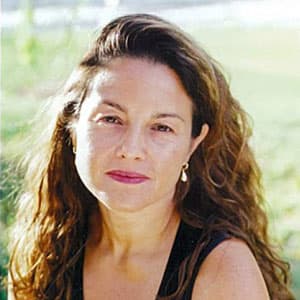 Rachel Zimmerman Health Reporter
Rachel Zimmerman previously reported on health and the intersection of health and business for Bostonomix.