Kennedy Brought Home The Bacon, Not The Pork
02:19
Play
This article is more than 11 years old.
It's a sad irony that Sen. Edward M. Kennedy died after a battle with brain cancer, because he'd been fighting the disease for decades in Congress. From the outset of his career, Kennedy advocated for better cancer research and patient care.
Edward Benz, president of the Dana-Farber Cancer Institute in Boston, agreed. "Every health care institution in Boston is bigger and better because of the national policies that Kennedy helped to turn into meaningful laws and meaningful federal support," Benz said.
Kennedy helped triple the size of the budget of the National Institutes of Health in little more than 10 years. That meant three times as many research dollars for institutions such as Dana-Farber. The cancer institute's staff ballooned from about 1,200 in the 1980s to more than 3,000 today.
Benz credited Kennedy's legislative focus. "It's made the government both the largest supporter and, in many ways, the largest consumer of health care services," he said, "and that has allowed institutes like ours to grow."
So, too, did the cancer institute and other research facilities at the Massachusetts Institute of Technology, where Rafael Reif is provost. He also acknowledged Kennedy's impact. "The funding enables the creation of new knowledge and new technologies, but also enables the education of people," Reif said.
Reif said Kennedy invested in broad policies more than individual projects. "It's not that what he did benefited MIT. We didn't work that way. He just had the vision to understand how research enables, and how to increase help to people of lower means to have access to higher education," Reif said. "In that sense, MIT as a place that does higher education, as a place that does research, benefited from his activities."
Higher education is another indirect beneficiary of Kennedy's legislative record. His support for more federal tuition assistance may have stemmed from lofty ideals. Still, it essentially subsidized the state's higher-ed industry.
This is all not to say that Kennedy never lobbied for specific earmarks or so-called pork barrel spending. His political clout was critical in helping Boston University land a photonics lab, for instance. And, like other senators, he fought military base closings. He described Otis Air Force Base on Cape Cod as an "absolutely indispensable place."
But Edward Kennedy did not go to Congress just to bring home the bacon, something that earned him respect from even his most ardent critics. Leslie Paige is with the Washington, D.C., watchdog group Citizens Against Government Waste, and she said Kennedy did not use his political power primarily to funnel money back to his home state like others did.
"Sen. Byrd, Sen. Stevens, I would put them in a very different category in terms of earmarks than Sen. Kennedy," Paige said.
Paige credits the family story. She said Ted, as the last surviving Kennedy brother, was destined for bigger things than most congressional delegates. "A lot of members come from their states and they view themselves as being representatives of their states and they don't really view themselves on the larger stage," Paige said. "I think from the beginning there was no question that Sen. Kennedy was going to be acting on a larger stage and what he was going to be trying to do was going to be of a much more national, sweeping nature."
That larger-than-life legislative legacy is what's being remembered. And in strange way, Massachusetts profited from that, more than just a highway project here or a bigger post office there. The state ranks second in the nation in per capita federal R&D spending, which continues to fuel a lasting economy legacy.
This program aired on August 27, 2009.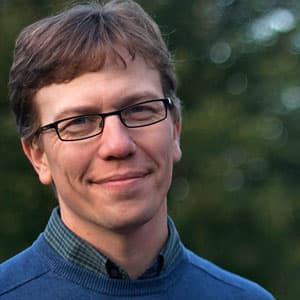 Curt Nickisch Business & Technology Reporter
Curt Nickisch was formerly WBUR's business and technology reporter.