Payment Parity Prescribed for Ailing System
This article is more than 12 years old.
Dennis D. Keefe, the CEO of Cambridge Health Alliance argues that hospitals serving the most vulnerable patients need payment parity now:
Health care payment reform is taking shape in Massachusetts. Urgency is mounting not only to contain costs and align payments with wellness but also to provide relief for the growing number of hospitals whose finances are seriously deteriorating.
Relief can't come soon enough, particularly for disproportionate share hospitals (DSH) with a greater concentration patients on Medicaid or other public programs or on Medicare for older Americans. Some DSH hospitals are publicly calling for greater support (See the Herald's "Community care is left wanting," and the Globe's "The state's fraying health safety net.")
Nancy Turnbull's recent entry here had it right ("Rich Hospital, Poor Hospital"). She aptly highlighted the growing gulf between "haves and have-nots" among hospitals; attributed the challenge to "public and private payment systems that don't work," and cautioned that "this growing gulf will be harmful to the health of all of us" unless payment system changes are made.
Today's inequities stemming from insurance and services mix cannot be the foundation for tomorrow's payment system.
A state commission endorsed global payments – under which a group of providers (accountable care organizations) receive lump-sum payments for all patient health needs. It aims to curb rising health costs through payment incentives toward wellness and better coordination of care. Cambridge Health Alliance (CHA) embraces this vision. But if reimbursement by specific insurers or for services like mental health or preventive care only covers 60 to 70 percent of costs today, that basis will remain inadequate under a future risk-based model.
Medicaid and low-income public programs constitute about half of CHA's patient care. The DSH hospital median is 19 percent and the teaching and community hospital medians are 13 percent and 14 percent respectively. A Massachusetts Hospital Association report projects Medicaid hospital reimbursement at 70 percent of costs on average. For CHA, low-income public programs reimburse at 60 percent of costs due to our disproportionate levels of ambulatory care and mental health services. Today's fee-for-service system best reimburses highly specialized care that isn't our focus.
Medicare is significant for many DSH and community hospitals, comprising 47 percent and 41 percent of their payer mix respectively. Medicare rates were historically considered relatively good – though inadequate for outpatient care. The state even based the Health Safety Net Fund for the residually uninsured on Medicare. Now, Medicare only covers 90 percent of costs according to an American Hospital Association analysis.
Therefore, solutions for reforming today's payment system must include a diagnosis of the insurance and services mix differences among hospitals. Following are key determinants whether a healthy statewide health care delivery system emerges for all.
•What adjustments will be made to correct for existing payment inequities (across insurances, providers, and services)? How will the future of DSH payments in the Medicare and Medicaid programs be targeted to respond to ongoing pockets of uncompensated care and the resources required to coordinate care for the needy?
•How will the new system address payment gaps in public programs?
•How will the new payment system achieve payment parity for poorly reimbursed "public goods" like mental health and substance abuse? How will mental health "carve-outs" be replaced with integrated care?
•How will funding shift to primary/preventive care while assuring access to advancements in medicine?
•Where will infrastructure investments come from and how will they be equitably disseminated?
Fundamental redesign toward a global payment system will not happen overnight, and many hospitals cannot wait for relief. The time to start making the investments is today – both toward the required infrastructure and in remedying known flaws in the current payment system so that a healthier tomorrow is available to all.
This program aired on September 1, 2009. The audio for this program is not available.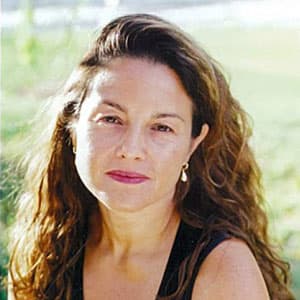 Rachel Zimmerman Health Reporter
Rachel Zimmerman previously reported on health and the intersection of health and business for Bostonomix.