Medicare Advantage is Part of the Solution
This article is more than 12 years old.
Eric H. Schultz, president and CEO of Fallon Community Health Plan, says restructuring the delivery system will improve quality and lower costs in Medicare:
A new analysis shows that Medicare Advantage is doing exactly what its critics claim it's not – controlling costs and ensuring quality of care through lower rates of avoidable hospitalizations.
The analysis, authored by Gerard Anderson, PhD, Professor and Director, Center for Hospital Finance and Management, Johns Hopkins University, and commissioned by the Alliance of Community Health Plans (ACHP) offers important, objective evidence in the current debate over funding for the Medicare Advantage program. The analysis compares traditional fee-for-service Medicare to Medicare Advantage in key categories, specifically hospital readmissions, preventable hospital admissions and emergency department visits.
Based on data reported by most of the health plans that are members of ACHP, including Fallon Community Health Plan, Medicare Advantage outperformed traditional Medicare in all categories:
--On average, the hospital readmission rate for the ACHP Medicare Advantage plans was 27 percent lower than the national average for traditional Medicare (FCHP's rate was 18 percent lower). Hospital readmissions cost Medicare $17.4 billion in 2004.
--The ACHP plans had an average preventable emergency department visit rate that was 86 percent lower than the traditional Medicare national average (FCHP's rate was 90 percent lower). The average Medicare payment for an emergency department visit is $510.
--On preventable inpatient admissions, the ACHP plans' average rate was 87 percent lower than traditional Medicare's national average (FCHP's rate was 88 percent lower). The average Medicare payment per discharge in 2007 was $8,396.
Medicare Advantage is not a perfect program, and there is serious discussion to cut funding to the program as a way to help pay for health care reform. But this analysis clearly demonstrates the program's value – to the health care system and to Medicare Advantage enrollees. It also reinforces findings from a recent study by Massachusetts Health Quality Partners that, on certain clinical quality measures, Massachusetts seniors enrolled in a Medicare Advantage plan receive better care than those in traditional fee-for-service plans. Medicare Advantage delivers on its promises: the right care at the right time, additional benefits beyond traditional Medicare, and greater care coordination between health plans and providers that helps enrollees remain as healthy as possible.
The funding Medicare Advantage health plans receive is a real investment in the health of this country's Medicare beneficiaries and not a "subsidy" or "overpayment," as it's been referred to. The report shows that it's possible to improve quality and lower costs in Medicare if the delivery system is structured differently. Like Fallon Community Health Plan, the regional, community-based health plans that are ACHP members are able to keep more of their Medicare patients out of the hospital and avoid unnecessary costs because they invest in delivering the kind of coordinated, patient-centered medical care that traditional fee-for-service Medicare – in its current state – cannot consistently provide.
ACHP, a Washington-based membership organization of non-profit, community-based and regional health plans and provider organizations from across the country, commissioned the analysis in response to issues raised by the Administration and Congress that hospitalization rates are too high and lack of coordination is the cause. ACHP is hoping that Congress will use the report as a guide for writing health care reform legislation and also for finding ways to work in partnership with all stakeholders in the debate.
President Obama and Health and Human Services Secretary Kathleen Sebelius have both said publicly that there are no plans to cut Medicare benefits. But a decision to cut funding to the Medicare Advantage program means that, ultimately, Medicare beneficiaries' benefits will be cut. If funding cuts are made, Medicare Advantage enrollees will be faced with higher premiums and/or reduced benefits. Since many of these enrollees are on fixed incomes (according to statistics from the Henry J. Kaiser Family Foundation), any adjustments to their Social Security and/or pension benefits will be insufficient to cover their increased health care expenses.
Funding cuts also will have an impact here at home. A decrease in funding will seriously erode a program that approximately 190,000 Medicare Advantage enrollees in Massachusetts (about 20% of all residents on Medicare) have come to rely on.
Nationally and locally, Medicare Advantage is already achieving key objectives of health care reform by improving care quality and lowering costs. It's a program that's already proven itself to be part of the solution.
This program aired on September 3, 2009. The audio for this program is not available.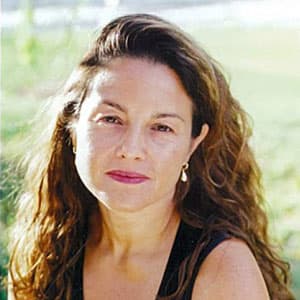 Rachel Zimmerman Health Reporter
Rachel Zimmerman previously reported on health and the intersection of health and business for Bostonomix.