Joseph Kennedy Will Not Run For Uncle's Senate Seat
This article is more than 10 years old.
Former Rep. Joseph P. Kennedy II said he will not run for the U.S. Senate seat made vacant last month by the death of his uncle, Sen. Edward M. Kennedy.
"After much consideration, I have decided that the best way for me to contribute to those causes is by continuing my work at Citizens Energy Corporation," Kennedy said in a statement posted on his company's Web site.
"Given all that my uncle accomplished, it was only natural to consider getting back involved in public office, and I appreciate all the calls of support and friendship that have poured in," he said.
The potential of a Kennedy run had several would-be candidates in a holding pattern, waiting to see if the former six-term congressman would re-enter politics.
Before Kennedy's decision was made public, several potential and announced candidates attended the annual Greater Boston Labor Council Labor Day breakfast, held at Boston's Park Plaza Hotel.
Congressmen Edward Markey, Michael Capuano, John Tierney and Stephen Lynch all indicated they are considering a run. Markey said outright he would not enter the race if Kennedy was in. Capuano, Tierney and Lynch said a Kennedy candidacy was just one of many factors they were considering before making a bid, although Lynch has taken out nomination papers and said it is more than likely he will get into the race.
So far, only Massachusetts Attorney General Martha Coakley has formally announced her candidacy, saying she would be in the race regardless of Kennedy's decision.
Had Kennedy entered the race, he would have brought with him instant name recognition, which could have given him an advantage in what will be a very short campaign. Candidates will square off in a primary Dec. 8, with the general election scheduled for Jan. 19, 2010.
This program aired on September 7, 2009. The audio for this program is not available.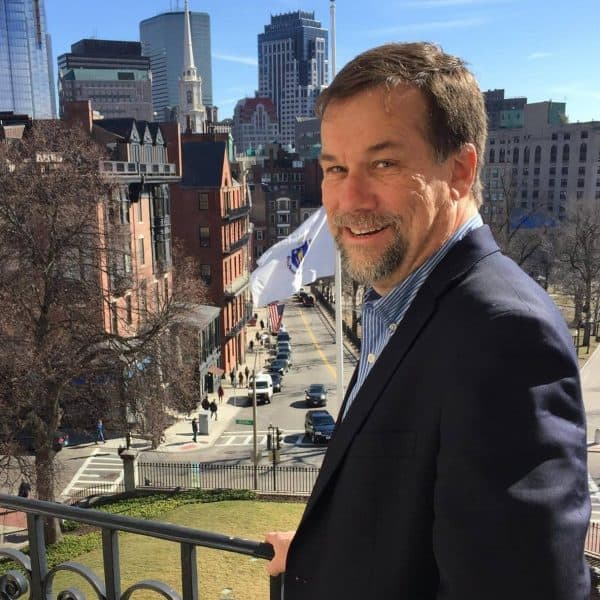 Steve Brown Senior Reporter/Anchor
Steve Brown is a veteran broadcast journalist who serves as WBUR's senior State House reporter.