Hippocratic or Hypocrite?
This article is more than 12 years old.
Celia Wcislo, a V.P. at 1199 SEIU and a member of the Boston Public Health Commission, rails against doctors who place financial considerations above patients' needs:
Maybe surgeon and New Yorker writer Atul Gawande was right when he raised questions about the differing costs of medical care around the country, starting with the example of McAllen, Texas. Maybe medical providers have more responsibility for costs than we think.
In Massachusetts, two instances of doctors putting costs and financial gain over patients' needs have come to my attention.
The first was in a letter from a doctor to his patient on Cape Cod. It was a note discontinuing the patient from his practice because of the patient's failure to use Quest laboratories (a for-profit company) for all tests. The physician "fired" the patient, stating: "As you are unable to honor my contractual obligations and requests, I am unable to serve as your physician."
The patient followed all of the doctor's medical recommendations; he just refused to honor the doctor's "network obligations" and was terminated from that group practice.
The second, more recent incident occurred when a physician practice changed network affiliation, leaving a network that willingly took care of the uninsured and low-income patients, to a physicians' group with a different approach and which charged higher physician rates. Suddenly, a sign appeared on the office door, announcing the new affiliation, and with a notice that read: "XX is unable to accept the following insurance":
MassHealth/Medicaid
BMC HealthNet
Neighborhood Health Plan
All Medicare Advantage plans except HV First Seniority
All Commonwealth Connector plans except Network Health Forward
Suddenly, patients on the South Shore were expected to scramble to find new primary care providers in a market that is already short of such providers.
Is this what the Hippocratic oath meant when it was first written? Did it ask each physician to provide measures for the benefit of the sick only when that physician agreed to take that patient's form of insurance? When considering how to rein in health care costs, we need to remember ALL the levers providers can pull to pick and choose who they want to treat. And we need to be willing to call out those hypocrites who put their personal profit over the needs of the health-care consumers of Massachusetts.
This program aired on September 8, 2009. The audio for this program is not available.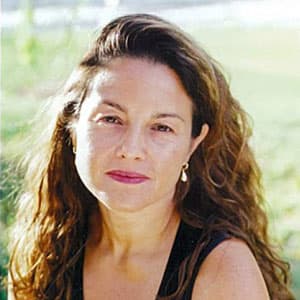 Rachel Zimmerman Health Reporter
Rachel Zimmerman previously reported on health and the intersection of health and business for Bostonomix.