Bill To Extend Dog Racing Heard On Beacon Hill
This article is more than 10 years old.
Supporters and opponents of greyhound dog racing squared off at a Beacon Hill hearing Thursday on a pair of bills aimed at keeping the state's two dog tracks open beyond the first of the year.
Last November, voters overwhelmingly approved a referendum ending live greyhound racing as of the end of this year. The Legislature is considering one bill that would delay the shutdown by two years, and another that would allow simulcast wagering from out-of-state races at the Wonderland and Raynham-Taunton tracks.
Bridgewater state Rep. David Flynn said he is hoping to save some of the estimated 1,300 jobs that will be lost with the closing of the tracks.
"We're trying to salvage at least 200 positions to assure that we will be here and available with development we think might happen during this next calendar year," said Flynn, referring to the possibility of legalized gambling and slot machines at the tracks.
Members of the group Grey2K, which spearheaded last November's successful referendum, testified in opposition of the bill delaying the ban on live racing.
Christine Dorchak told members of the Legislature's Economic Development and Emerging Technologies Committee that dogs continue to be injured at the tracks as the races are still being run this year.
"The most recent information made available by the racing commission is that in the month of June, there were 16 greyhounds that were injured at Massachusetts tracks, 14 of them were broken legs," Dorchak said.
State law currently permits simulcast wagering on out-of-state races, so long as live racing is being conducted at the track. Grey2K did not take a position on the bill that would allow the tracks to offer simulcast wagering without live racing taking place.
This program aired on September 10, 2009. The audio for this program is not available.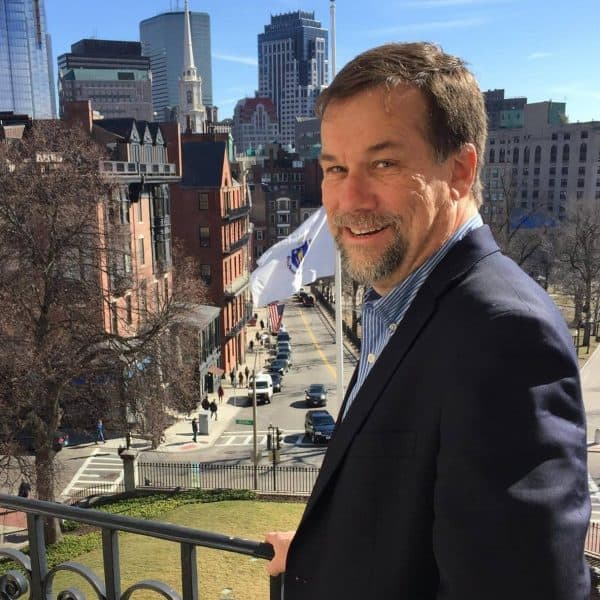 Steve Brown Senior Reporter/Anchor
Steve Brown is a veteran broadcast journalist who serves as WBUR's senior State House reporter.