Madoff Recorded Coaching Witness To Outsmart SEC
01:16
Play
This article is more than 10 years old.
A newly released audio tape of Bernard Madoff offers some of the best insight yet into how he worked with hedge-fund managers who funneled investor money to him. Massachusetts' top securities regulator, William Galvin, has made public the recording of the convicted swindler.
"First of all, this conversation never took place"
http://audio.wbur.org/storage/2009/09/news_0910_madoff-a.mp3
The recording is from a phone conversation in 2005, when the Securities and Exchange Commission was investigating Madoff.
Madoff was speaking to executives at Fairfield Greenwich Advisors, a Connecticut hedge fund that had billions invested with him.
MADOFF: First of all, obviously, this conversation never took place. OK?
"The answer is: No, that's illegal"
http://audio.wbur.org/storage/2009/09/news_0910_madoff-b.mp3
Madoff does most of the talking — telling fund managers what to say, and what not to say, to the federal regulators.
MADOFF: We run into this all the time, guys come in doing a books and records examination. And they — whachamacallit — they ask a zillion different questions, and we look at them some times and we laugh, and we say, "Are you guys writing a book?"
TRANSCRIPT: Madoff coaching witness to outsmart SEC (PDF)
Madoff shows little respect for the regulators. Still, he spends nearly an hour prepping the execs from Fairfield.
It's not clear from the little talking they do whether anyone at the hedge fund suspected Madoff might be a fraud.
At one point, a fund manager asks Madoff how many people in the New York operation actually make the decision when to buy or sell stocks.
MADOFF: There are a number of people that discuss when to get in and out of the market, but I'm the one that pulls the trigger. Or if I'm not there, someone else, but I'm always there.
In hindsight, Madoff's statements sound wishy-washy — at times full-on hogwash. At one point, Madoff tells the Fairfield folks: the less you know, the better off you are.
"It's a typical fishing expedition"
http://audio.wbur.org/storage/2009/09/news_0910_madoff-c.mp3
He does interrupt the conversation several times when he gets calls on a cell phone, leaving the hedge-fund executives waiting on the line.
MADOFF: (Pause) Hi, I'm sorry. If I get any more solicitations from charity, I'm going to kill myself.
In the end, Madoff tells the Fairfield Greenwich executives they don't have to be too brilliant to brush off the SEC's questions.
And he concludes by telling them just to be casual.
FAIRFIELD EXECUTIVE: We're trying. We're trying to be cool and just cooperate and get it over with and get them out of here.
MADOFF: (Laughs)

FAIRFIELD EXECUTIVE: Answer the question, and move on.
And that's what they did.
This program aired on September 10, 2009.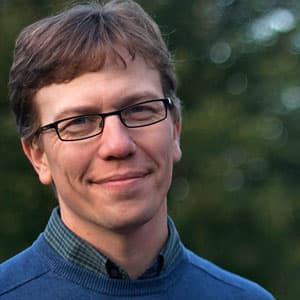 Curt Nickisch Business & Technology Reporter
Curt Nickisch was formerly WBUR's business and technology reporter.