Mass. Nearing Goal Of Universal Health Coverage
This article is more than 10 years old.
A new report says the state is getting closer to its goal of universal health insurance coverage.
The report, by the non-profit Urban Institute in Washington, shows the state's uninsurance rate is declining and now averages 4 percent among working-age adults, compared to almost 20 percent nationwide. That means that an estimated 162,000 Massachusetts residents ages 18 to 64 had no health insurance as of last fall, when the study concluded.
The report also finds that, at least so far, Massachusetts employers don't seem to be dropping coverage in hopes that their employees will shift to a public program.
But some people are still struggling, said Anya Rader Wallack of the Blue Cross Blue Shield of Massachusetts Foundation, which helped fund the report along with the Commonwealth Fund and Robert Wood Johnson Foundation.
"There are certainly people who are still facing financial stress as a result of high medical bills and having to pay deductibles or having services that aren't covered," said Wallack, the foundation's interim president, "but it's certainly better than it was before reform."
The next big challenge for the health care reform effort in Massachusetts, which was launched in 2006, is to reign in health care costs.
Separate data released Thursday by the U.S. Census Bureau shows that an estimated 5.5 percent of the Massachusetts population was uninsured last year.
That percentage differs from the Urban Institute's findings because the institute calculated an average uninsurance rate for working-age adults; the institute's data shows that the state's rate of uninsured is higher among lower-income adults, at 7.6 percent, and lower among higher-income adults, at 1.4 percent.
This program aired on September 10, 2009. The audio for this program is not available.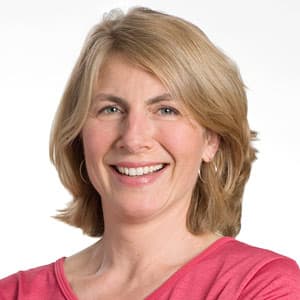 Sacha Pfeiffer Host, All Things Considered
Sacha Pfeiffer was formerly the host of WBUR's All Things Considered.