Sen. Moore Responds to Critics
This article is more than 12 years old.
State Senator Richard T. Moore's Sept. 11 post on SB 2028, a health emergency/flu pandemic preparedness bill, brought a wave of criticism — including calls for his impeachment — mostly from individuals and organizations with a strong anti-government bias. I asked Sen. Moore, a Democrat from Uxbridge, to respond. So here he is:
While I always take into account the legitimate concerns of my constituents, many mistruths have been promulgated over the past several weeks. It is worth noting, that NONE of the provisions of this bill take place, unless the Governor were to declare a statewide public health emergency, which in itself is very rare. For any of this to take happen, it would be an extremely dire situation. I would like to further clarify what this bill does not do, and what it does do:
This bill does NOT mandate, require, or force vaccinations upon individuals, in the event of a statewide pandemic or public health emergency. While the Commissioner of Public Health may recommend statewide vaccinations, every individual has the right to refuse that recommended vaccination. This bill simply enforces common sense by ensuring that if someone refuses the vaccination, they stay home and stay out of risk of infecting themselves, loved ones, co-workers, children, or the general populace.
There are NO "quarantine camps" or institutions that individuals would be placed in if they pose a risk to the general population's health. Individuals who act irresponsibly in posing a risk to society can face a punishment that results in an order to stay home, or a fine. Again, this fine is simply a protection against individuals that act irresponsibly in the case of a pandemic.
There is NO provision for martial law within this bill. Any language of a military presence within this legislation simply doesn't exist, and this bill offers no language that would indicate martial law.
Warrantless entry is addressed in this bill as being suitable only as it relates to probable cause of a health violation. Under current, normal, every-day standards, this practice of law exists. This bill simply addresses warrantless entry to specify probable cause, under a statewide public health emergency, to a public health violation. Under this legislation, officers must follow-up with a written warrant, as they would under normal circumstances. Nothing changes with this law!
This bill consolidates the power of the administration. As our emergency laws are currently written, there is hardly any delineation of power in the event of a public health emergency. This bill focuses response powers to the Commissioner of Public Health, with guidelines as to how they may utilize that power. While opponents of this bill cite the infringement of civil liberties with its passage, this bill would actually protect those liberties by focusing what can be done by the Administration in a public health emergency.
This program aired on September 14, 2009. The audio for this program is not available.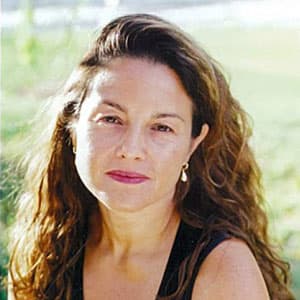 Rachel Zimmerman Health Reporter
Rachel Zimmerman previously reported on health and the intersection of health and business for Bostonomix.