Study: Violence Before Pregnancy Can Harm Developing Baby
This article is more than 10 years old.
A new study (PDF) out of Brigham and Women's Hospital finds that women who were victims of violence when they were children or teenagers may give birth to infants with compromised immune systems.
Researchers already knew that when pregnant women are stressed, that stress can negatively affect their developing babies. This latest research shows that trauma experienced before pregnancy can also harm a baby. That's because those children are sometimes born with high levels of an antibody that can make them more prone to allergic reactions.
The Brigham's Rosalind Wright, the study's senior author, said that can affect a child's physical health later in life.
"We know that stress in general — and that includes things like physical and sexual violence during the pregnancy — has an effect on the baby's immune system, putting them at higher risk to go on to develop chronic, costly pediatric disorders like allergies and asthma," said Dr. Wright, an associate physician at Brigham and Women's Hospital and an assistant professor at Harvard Medical School.
Wright plans to follow the health of the children born to the women in her study to find out whether they do end up developing those disorders.
The study appears online in the Journal of Allergy & Clinical Immunology.
This program aired on September 15, 2009. The audio for this program is not available.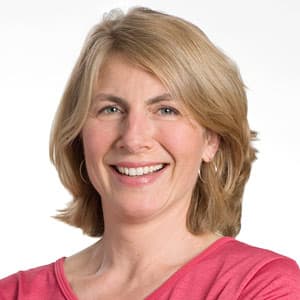 Sacha Pfeiffer Host, All Things Considered
Sacha Pfeiffer was formerly the host of WBUR's All Things Considered.