54 Percent Of Mass. Schools Fail To Meet Federal Targets
This article is more than 10 years old.
More than half of Massachusetts public schools failed to meet federal targets for raising standardized test scores, according to this year's MCAS scores released Wednesday by state education officials.
The district-by-district results show a 4 percent increase in the number of schools that have been identified as needing improvement, corrective action or restructuring.
This year, 54 percent of the state's schools were flagged as needing improvement under the No Child Left Behind Act, compared with 50 percent in 2008.
The 937 schools made the list after their MCAS scores this year indicated they didn't make adequate improvements in English and math.
State Education Commissioner Mitchell Chester says the numbers do not mean student performance is slipping.
"It's an artifact of the federal target being raised each year, and being raised at a fairly rapid rate," said Chester. "It's a rate that exceeds the rate of improvement in some of the schools that we're looking at."
NCLB sets a target of 100 percent test passage by the year 2014.
Department of Education officials are singling out school districts that have shown improvement. Twenty-one schools were removed from the list after showing sufficient progress for two straight years.
The district by district results were presented at an enthusiastic assembly of juniors at Brockton High School, which is the largest high school in the state. The high school is currently in restructuring, which is the most severe category, however improved test scores means the school is just one year away from being removed from the accountability status altogether.
Six high schools state-wide had more than 95 percent of their students score proficient or higher on the test in English and math.
The department says Chester is currently redesigning its academic support and intervention programs. The goal is to more closely align the programs with severity of the problems they find.
This program aired on September 16, 2009. The audio for this program is not available.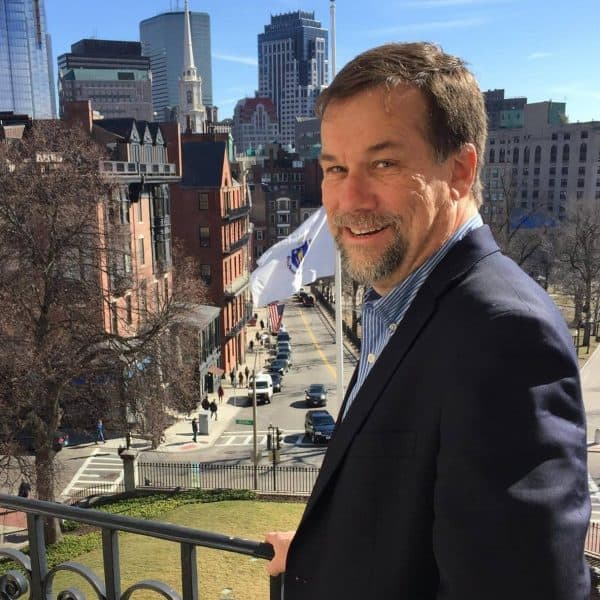 Steve Brown Senior Reporter/Anchor
Steve Brown is a veteran broadcast journalist who serves as WBUR's senior State House reporter.