Mass. House Approves Sen. Kennedy Succession Bill
This article is more than 10 years old.
The bill to give Gov. Deval Patrick the ability to appoint an interim U.S. Senator, until a permanent replacement is elected in January 2010, moves to the state Senate. The House voted 95-58 Thursday night to approve the measure. All 16 Republicans in the House voted against the bill, along with 42 Democrats.
Supporters of the measure, including Democratic Rep. Michael Moran of Brighton, argued Massachusetts is at a great disadvantage with only one senator in Washington.
"If we don't do that (appoint a senator), there's a lot of money at stake in appropriation bills," Moran said. "There's a lot of issues and votes that are going to need to be made for this state, so we have our two voices," he added.
The U.S. Senate seat has been vacant since August 25, when Sen. Edward M. Kennedy succumbed to brain cancer.
After the vote, Republican leader Bradley Jones said he was not surprised by the outcome.
"I think it's going to be another in a series of bad votes that members have taken that weren't necessary that were wrong and irresponsible," Jones said. "I think hopefully there will be a price to be paid, time will tell."
East Bridgewater Rep. Allen McCarthy was one of the 42 Democrats to break with House leadership and vote against the bill.
"The way we were doing it was not appropriate, and I thought the timing would be better when we're not dealing with a vacancy in the seat," McCarthy said.
House members did defy leadership by approving an amendment to the bill stripping language that would have required the governor's appointee be from the same party as the senator being replaced — in this case a Democrat.
Supporters of that amendment successfully argued the restriction could violate the U.S. Constitution, and would likely prompt a court challenge to the temporary appointment and could keep the appointee from assuming the post.
The bill's future in the Senate is not certain. Senate President Therese Murray has indicated there are enough votes for passage.
Senate Republicans have vowed to use parliamentary rules to delay the matter, although the maximum delay would only be a few days.
Related Links
This program aired on September 17, 2009. The audio for this program is not available.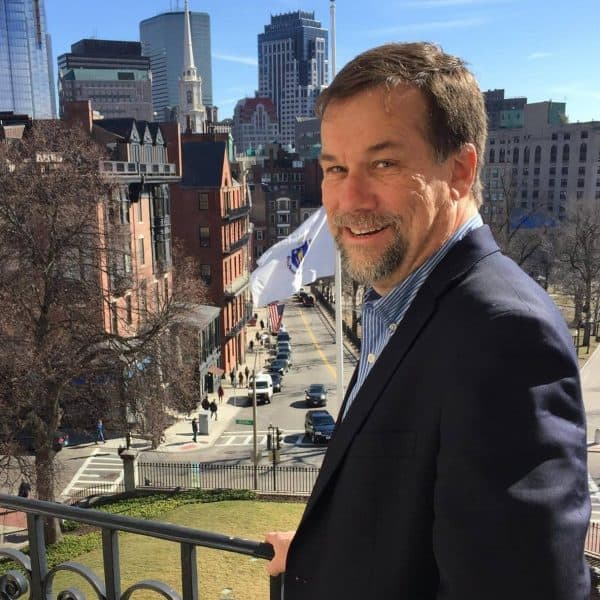 Steve Brown Senior Reporter/Anchor
Steve Brown is a veteran broadcast journalist who serves as WBUR's senior State House reporter.