Study Links Uninsurance To Risk Of Death
This article is more than 10 years old.
A new study (PDF) by Harvard Medical School and Cambridge Health Alliance finds that nearly 45,000 people die each year as a result of not having health insurance.
The researchers calculate that if a person does not have health insurance, his or her risk of dying prematurely is 40 percent higher than someone who is insured.
David Himmelstein, who co-authored the report, said that's probably because people without insurance aren't getting the kinds of routine medical care that can prevent death.
"They're not getting their cholesterol medications to lower cholesterol, they're not getting their blood pressure controlled or their diabetes treated properly," said Dr. Himmelstein, a primary-care physician at Cambridge Health Alliance and an associate professor at Harvard Medical School.
Himmelstein also said that when people without insurance get extremely sick, they often face delays or denials of care, which can be fatal. He said that drives home the importance of wiping out uninsurance nationwide.
The report appears online in the American Journal of Public Health.
This program aired on September 17, 2009. The audio for this program is not available.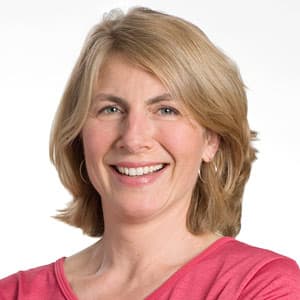 Sacha Pfeiffer Host, All Things Considered
Sacha Pfeiffer was formerly the host of WBUR's All Things Considered.