Medical Expense Is Primary Driver of Rising Health Costs
This article is more than 12 years old.
James Roosevelt Jr., president and CEO, Tufts Health Plan, blames medical expenses — such as costly drugs and technology — for pricier health insurance premiums:
On Wednesday, Sept. 16, The Boston Globe published a front-page story that highlighted health insurers' 2010 premium rate increases, which run, on average, seven to 10 percent.
This is not good news for anyone, though I was pleased to see acknowledgement that medical costs play a role in the dilemma of rising annual premiums. In the piece, local health care professionals said that rising costs are a result of greater use of medical services by aging baby boomers, costly technology and expensive drugs, while the reporter highlighted an over-reliance on Boston's excellent medical centers as another element contributing to rising costs. All true.
Nevertheless, I will go one-step further: It is a fundamental fact that rising medical costs accelerated by our societal desire and values, which support access and medical innovation—are the primary drivers of unsustainable increases in overall health care expense.
Moreover, I predict further escalation of medical expense due to even greater use of services, at least through the first quarter of 2010.
Recent experience has shown, that due to the economy, health plans are experiencing higher COBRA enrollment, and the unsurprising increase in the use of medical services from this sector. This is coupled with greater use of services overall, presumably due to the uncertainty of continued employment. It makes sense. If people fear that they will lose employment and thus health care coverage, they will attend to any outstanding medical concerns facing their families. Eligibility for COBRA's extended benefits cease at year's end, but coverage will last through September of 2010. In addition, we simply do not know the extent of H1N1 and the effects of the annual flu season.
To be clear, I want people to receive necessary health care services. Increasing access to health care by increasing access to health care coverage was the whole point of Massachusetts health care reform legislation. What I am saying, is let us be clear about what is driving escalating health insurance costs. As the debate for national health care reform continues, there has been scant attention paid to this fact.
The argument that health insurers' high administrative costs are part of the problem is not unique to Washington; more to the point, it is untrue. The Massachusetts not-for-profit health plans tightly manage administrative cost, and pay, on average, 90 cents of every dollar to medical expense. Profit margins are in the neighborhood of one to two percent. In the national debate, casting insurance companies as greedy villains is easy, but also incorrect. In the first half of this year, these same Massachusetts insurers lost money.
While common sense recommendations such as payment reform are coming from the State House, I suggest that local health care leaders sit down together with the governor and legislators, to identify specific medical cost drivers now so that we can find ways to: support prevention/wellness; make primary care more attractive to young physicians and increase utilization of ancillary primary care providers such as nurse practitioners; and, make a concerted effort to set a common goal to reduce waste in the system.
Doing these things will identify opportunities to provide the right care at the right time, and in the right setting, which is in everyone's best interest.
This program aired on September 18, 2009. The audio for this program is not available.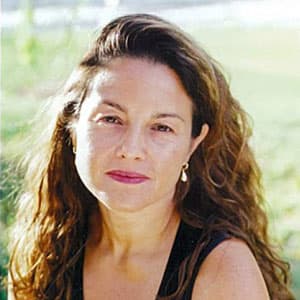 Rachel Zimmerman Health Reporter
Rachel Zimmerman previously reported on health and the intersection of health and business for Bostonomix.