This Flu Season, Businesses Fear 'Presenteeism' As Much As Absenteeism
04:02
Play
This article is more than 10 years old.
Melissa Hinckley cannot afford to get sick.  The 28-year-old works part time as a nanny for $9.25 per hour.
"I'm more afraid of how much it will cost me, time and money, than actually being sick," Hinckley said.
Two days a week she goes to college at UMass Darmouth. But when she's working the other weekdays as a nanny, Hinckley is among the estimated 40 percent of Massachusetts workers who don't get paid sick days.
If she's out for just one day, she's out $100 — one-third of her weekly paycheck.  She says the pressure to throw back some Tylenol and fight through it is real.
She recalls getting sick a couple of weeks ago. "I go to work and the mom happened to be home that day," Hinckley said. "She was on bedrest. So I was just sitting there, feverish, no energy, and she was like, 'Are you OK?'
"And I was like, 'I think I have a really bad sinus infection.' And she was like, 'Go home, go get better!' And I'm sitting there thinking, I don't want to go — I literally can't afford to be sick.  Like literally, can't afford to be sick."
That's something David Casey worries about with his workers at the Stockyard, a steakhouse in Brighton.
"I don't think you want your waitress coming up with a runny nose," Casey said. "Or with a cough."
Casey's workers don't get paid sick leave either.  He's installing more hand sanitizer and talking to employees about prevention.  They have to keep themselves healthy, he said, or he'll send them home.
"It's a judgment call," Casey said, coughing.  "We don't want complaint letters constantly. It will be a tough call."
Leaving it up to a judgment call bothers Kay Khan, a state representative from Newton and a registered nurse.
"Unfortunately, often the folks who don't have this guaranteed sick day are working in restaurants, day care centers, they're working in nursing homes," Rep. Khan said. "They're often part-time workers, and these are the folks who are really in contact more with people."
Khan's been been trying to get a bill through the State House that would require employers to pay seven sick days a year. Part-time workers would get a pro-rated number. The idea is for them to be able to afford to stay home sick.
"There's a gain for everyone here," Khan said. "The individual, the society as a whole — if we can keep people home — and the employer."
Some employers, such as Christa Hagearty, are not waiting for a new law from the State House, which is unlikely anyway.
Hagearty's Quincy-based laundry and dry cleaning company, Dependable Cleaners, employs 220 people.
"Most people wait until they can't lift their head off the pillow," Hagearty said.  "Here, this swine flu is much more contagious, and it's contagious longer than past flus, the ones we're used to."
Hagearty's considering offering employees three paid sick days — their first ever. It's not an easy decision. The recession has been tough on her business. This would a major expense. It amounts to 660 paid days. That's almost two years of salary.
"In a sense, it's as if we were adding a couple additional, full-time employees for a whole year," Hagearty said, "That would be the cost, without getting the employees. In fact we'll probably incur other costs covering the employees who are out."
Those costs are not exactly what Hagearty had hoped for in this downturn. So she's thinking hard about offering those paid sick days. She says she's about 90 percent there.
This program aired on September 22, 2009.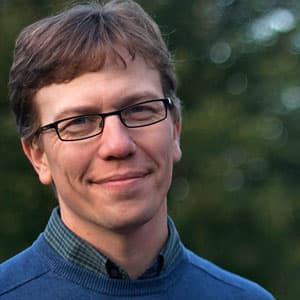 Curt Nickisch Business & Technology Reporter
Curt Nickisch was formerly WBUR's business and technology reporter.