Genius Grant Recipient Tackles Health Care for Most Vulnerable
This article is more than 12 years old.
In 1996, Harvard sophomore Rebecca Onie founded Project HEALTH with Dr. Barry Zuckerman, Chair of Pediatrics at Boston Medical Center. They addressed a central problem in the U.S. health system: traditional medical care is not sufficient to improve health in poor families.
Their solution addresses health care in the broadest sense: wherever Project Health provides service, doctors can "prescribe" food or housing or other basic needs for patients and their families. Undergraduate volunteers then follow up.
Today Onie, now Project Health's CEO, was awarded a MacArthur Fellowship of $500,000 over five years. Here's her post about a more effective approach to health care that treats poverty while also treating illness:
Faced with escalating health care costs, sharp disparities in health outcomes, and growing epidemics of chronic medical conditions, our country needs new models of health care delivery. Simply increasing access to high-quality clinical care will not be sufficient to get traction on these issues, particularly for vulnerable populations.
It is well-documented that socioeconomic challenges facing low-income families both cause and perpetuate health disparities. Children who experience "food insecurity" – limited supplies of healthful food – are 30% more likely to be hospitalized by age three. Poor health, in turn, further entrenches families in poverty by jeopardizing educational attainment and economic stability.
To improve health outcomes for all Americans – but especially low-income individuals – the health care system must be reformed to recognize and respond to social determinants of health as a standard part of patient care.
On Wednesday, September 12, a Wall Street Journal op-ed that suggested applying a Teach for America model to health care to addresses some of the challenges patients face in the health care system.
Fortunately, this program already exists. Founded in the Boston Medical Center Pediatrics Department in 1996, Project HEALTH's model is simple but effective: In clinics where our Family Help Desk programs operate, physicians can "prescribe" food, housing, job training, or other resources for their patients as routinely as they do medication. Located in the waiting room and staffed by college volunteers, our Family Help Desks "fill" these prescriptions by connecting patients with key resources.
This year, Project HEALTH's corps of 600 rigorously-trained volunteers will connect over 14,500 children and adults in Boston, Providence, New York, Baltimore, Washington, D.C., and Chicago with the resources they need to be healthy.
Our Family Help Desks are located in prenatal and pediatric clinics, newborn nurseries, emergency rooms, and community health centers.
The result is twofold: First, the Family Help Desk expands clinics' capacity to address their low-income patients' unmet resource needs in an effective and affordable manner by providing the clinic-based infrastructure to connect families to key community resources and benefits. Second, like Teach for America, Project HEALTH is producing a generation of young people with the conviction, knowledge, experience, and efficacy necessary to create the fundamental changes in the health care system that will improve health outcomes for all Americans, especially those who are low-income.
Today, the conventional wisdom is that our health care system is a disaster – it's complicated, expensive, bureaucratic, and – especially in recent weeks – partisan and divisive. We believe otherwise. Project HEALTH's model is simple, cheap, and effective. We're proving that a desk in a waiting room staffed by college students can empower physicians to address the real factors impacting health, and, in doing so, begin to transform the health care system itself.
This program aired on September 22, 2009. The audio for this program is not available.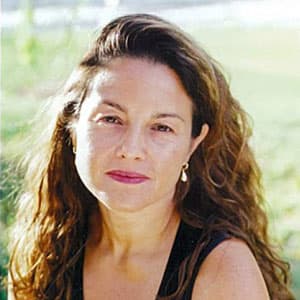 Rachel Zimmerman Health Reporter
Rachel Zimmerman previously reported on health and the intersection of health and business for Bostonomix.