Potential Interim Appointees To Kennedy's Senate Seat
This article is more than 10 years old.
As the Massachusetts Legislature moves forward with a bill that would give Gov. Deval Patrick the authority to appoint an interim U.S. senator until a permanent replacement is elected in January, a number of names have surfaced as possible appointees.
The governor has kept his options close to the vest. Patrick has spent most of this month out of the public limelight, recuperating at his summer home in the Berkshires after having hip replacement surgery on Sept. 1. By not being in the State House, the governor has been able to avoid the constant quizzing and speculation by the press corps.
Below is a list of the 11 names that have been mentioned as possible interim Senate appointees:
Michael Dukakis: Dukakis is the name most often named as a possible appointee. A three-term governor (1975-1979, 1983-1991), he is still revered by staunch Democrats in Massachusetts. At 75, he is unlikely to launch a bid to be elected to the post permanently.
Dukakis has national name recognition from his failed presidential bid in 1988 when he emerged from a large field to become the party's nominee. Since leaving office in 1991, Dukakis has served as a professor at Northeastern University and UCLA. He is a staunch advocate for public transit and health care reform, having tried to introduce universal healthcare in Massachusetts during his final term in office.
Scott Harshbarger: Harshbarger is best known as the former Middlesex County District Attorney (1983-1991) and Massachusetts Attorney General (1991-1999). In both cases, Harshbarger beat the incumbent Democrat to win office.
As district attorney, Harshbarger oversaw the prosecution of employees of the Fells Acres Day Care Center on child sexual abuse charges. Aggressive techniques used by investigators and prosecutors have since come under fire, and the convictions have been widely criticized.
Harshbarger ran unsuccessfully for governor in 1998, losing to Republican Paul Cellucci. He has since served as president of Common Cause, and has worked as an attorney in the private sector. Last fall, he served as a member of Gov. Deval Patrick's panel examining proposed changes to the state's ethics laws.
Paul Kirk Jr.: Kirk probably has the closest ties to the late Sen. Ted Kennedy. Kirk was a member of Kennedy's staff from 1969-1977. He became treasurer of the Democratic National Committee in 1983 and chairman of the party in 1985. He held that position until 1988.
Kirk is also co founder and co-chairman of the Commission on Presidential Debates, and is on the board of directors of the John F. Kennedy Library Foundation. Kirk also serves on the board of directors of The Hartford Financial Services Group, Inc., Rayonier, Incorporated and Cedar Shopping Centers, Inc. He is also a trustee of Stonehill College.
Philip Johnston: Longtime former chairman of the Massachusetts Democratic Party, Johnston served as a five-term state representative from Marshfield before being named Secretary of Human Services in 1984 by Gov. Michael Dukakis.
In 1992, he was appointed New England Administrator of the U.S. Department of Health and Human Services by President Clinton. In 1996, he was a Democratic candidate for Congress in the 10th Massachusetts District, losing a very close primary to the eventual winner, William Delahunt.
Johnston is the president and founder of Philip W. Johnston Associates, a public affairs consulting firm. He is the current chairman of the Blue Cross Blue Shield of Massachusetts Foundation and the Robert F. Kennedy Memorial.
Bancroft "Nick" Littlefield: Another potential appointee with ties to the late Sen. Ted Kennedy. Littlefield served as Kennedy's chief of staff and senior counsel from 1989 to 1998. Since then he's served as the chair of the government strategies group at the prestigious Boston law firm of Foley Hoag LLP.
He served as chief counsel to Massachusetts Special Anti Corruption Commission (Chaired by John William Ward, and known as the Ward Commission) from 1978-1980. He also served as an Assistant United States Attorney for the Southern District of New York from 1972-1976.
Patricia McGovern: Former state senator from Lawrence, is currently the general counsel and SVP of Corporate and Community Affairs at Beth Israel Deaconess Medical Center. McGovern served as state senator from 1981-1993. She was the first woman to chair the powerful Senate Ways and Means Committee.
After leaving the Legislature, she was appointed by Boston Mayor Thomas Menino to chair the Mayor's Commission on Health Care, (The McGovern Commission) which implemented the merger of Boston City Hospital and Boston University Medical Center. In 2001, she was named to a special commission tasked with examining the entire operations of the Massachusetts Port Authority following the terrorist attacks of Sept. 11.
McGovern serves on several boards in the non profit and private sectors.
Evelyn Murphy: Murphy was the first woman in Massachusetts to be elected to statewide office, serving as Lt. Governor from 1987-1991. She had served as Secretary of Environmental Affairs during the first Dukakis administration. Murphy was tapped by Dukakis again in 1983, after losing a bid to be lieutenant governor, to serve as secretary of economic affairs.
In 1990, Murphy ran unsuccessfully for governor. She has since served as managing director of the New England law firm of Brown, Rudnick, Freed & Gesmer. She is also president of The WAGE Project, Inc., a national organization to end wage discrimination against working women.
Shannon O'Brien: O'Brien served as a state representative and state senator from Western Massachusetts in the mid -1980's through 1995. She ran for and lost her bid for state treasurer in 1994, but was successful in obtaining the office in 1998.
She served one term as treasurer, before becoming the Democratic nominee for governor in 2002. She lost that race to Mitt Romney by nearly 5 percentage points. Since leaving office, she has worked as a consumer advocate on TV and as CEO of the Patriot's Trail Girl Scouts Council.
Charles Ogletree: Ogletree is a high profile, African-American lawyer who is a professor at Harvard Law and director of Harvard Law School's Criminal Justice Institute. Noted students include Barack and Michelle Obama.
After graduating from Harvard Law School, Ogletree began his legal career as a public defender in Washington, D.C. He began teaching law in the mid-1980's and returned to his alma mater in 1989. He was a member of the legal team that represented Anita Hill during the confirmation proceedings of Supreme Court Justice Clarence Thomas.
He has been named one of the 100 most influential lawyers in America by The National Law Journal and is often seen as a television commentator or moderator on legal issues.
Lois Pines: Pines is an attorney and former state legislator from Newton who has made several unsuccessful bids for statewide office, including a 1998 run for attorney general and for lieutenant governor in 1982 and 2002. Pines lost the Democratic primary in all three elections.
In the 2002 race, she was endorsed by the Massachusetts Nurses Association. In their endorsement, the MNA said Pines had a proven track record on a variety of health care issues, and a unique understanding of the role nurses play in the health care system.
Robert Travaglini: Travaglini is the former Senate president who left elective office in 2007 to start a lobbying firm. His departure from the Senate and his new business venture prompted criticism from the watchdog group Common Cause of Massachusetts.
While legal, the group said Travaglini's move increased public cynicism when legislative leaders cash in on their political connections. Prior to entering the state senate in 1993, Travaglini served as a Boston city councilor for nearly 10 years.
This program aired on September 22, 2009. The audio for this program is not available.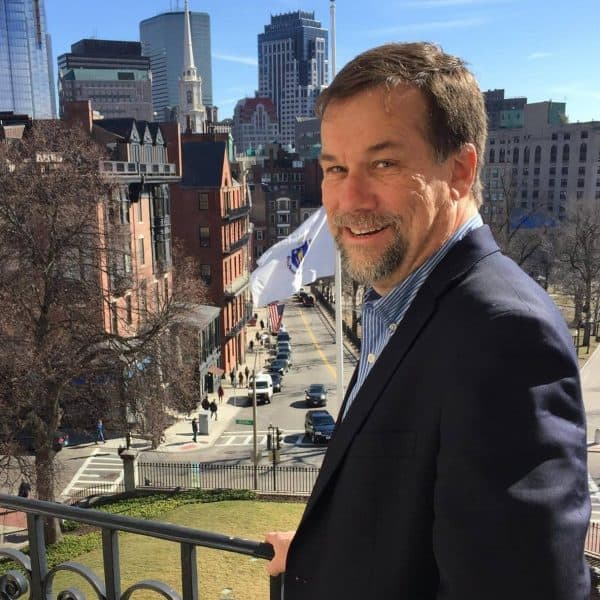 Steve Brown Senior Reporter/Anchor
Steve Brown is a veteran broadcast journalist who serves as WBUR's senior State House reporter.