Mass. Senate Approves Kennedy Successor Bill
This article is more than 10 years old.
The proposal to allow an interim U.S. Senate appointment is just a few routine steps away. On Beacon Hill on Wednesday, House and Senate lawmakers are expected to enact the bill they've passed — albeit after rancorous debate.
Then the measure will move to the corner office. Gov. Deval Patrick has said he'd sign it into law and quickly select someone to replace the late Sen. Edward M. Kennedy until January's special election.
The 40-member Massachusetts Senate on Tuesday approved the bill in a 24-to-16 vote.
The vote was never really in doubt. Both supporters and opponents of the measure acknowledged before the session that there were enough votes in the Senate to pass the bill. The only question was how wide the margin would be?
In the end, 11 Democrats joined the five Senate Republicans to vote no.
Republicans had used Senate rules to delay the debate, and after Tuesday's vote they continued to look to the rules in the hopes of keeping the governor from appointing an interim senator.
"The bill has an emergency preamble inside right now as one of the sections," said Senate Republican leader Richard Tisei. "But in order to make an emergency preamble valid, you need a two-thirds vote of both the House and the Senate."
An emergency preamble lets a bill become law right away, instead of the usual 90 days after the governor signs it into law. Tisei argues that this measure can't become law for three months, since it didn't pass by two-thirds.
Senate President Therese Murray doubts the argument holds up.
"That would be the case, but there are other options where this could take effect immediately," Murray said, giving the example: "The governor can send a letter to the secretary of state requesting that it can be taken up immediately."
It's likely the governor will attach the emergency preamble as soon as he signs the bill into law. That will come after the House and Senate give what is expected to be routine final approval.
Once the governor signs the measure, the focus shifts to who he taps for the interim Senate appointment. The Patrick administration has been tight-lipped about the possible appointees, but some names mentioned include former Gov. Michael Dukakis, former DNC chairman Paul Kirk and Harvard Law School Professor Charles Ogletree.
This program aired on September 22, 2009. The audio for this program is not available.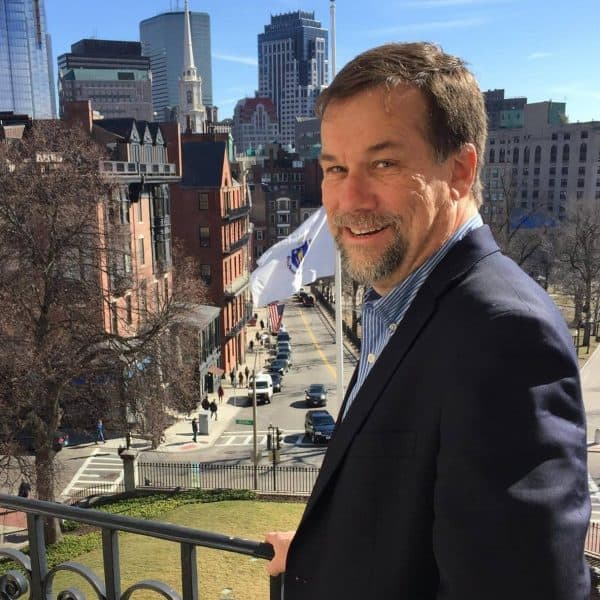 Steve Brown Senior Reporter/Anchor
Steve Brown is a veteran broadcast journalist who serves as WBUR's senior State House reporter.