Gov. Patrick Threatens To Boycott Hyatt
01:03
Play
This article is more than 10 years old.
Gov. Deval Patrick is threatening to stop using Hyatt hotels for state employee travel, unless the chain reinstates nearly 100 housekeepers it laid off from its three Boston-area hotels.
Some of the housekeepers had worked for Hyatt for as long as 25 years and made up to $15 an hour. The hotel company discharged the housekeepers at the end of August and replaced them with workers from a Georgia-based staffing firm who get far fewer benefits and earn less – $8 an hour.
In a letter to the Hyatt CEO, Patrick accused the hotel chain of unceremoniously tossing out the workers to fend for themselves, and of paying barely livable wages to the new workers.
On Wednesday night, some of the discharged housekeepers met with Gov. Patrick. They told him that despite Hyatt's denials, they had been forced to train their replacements.
Patrick said he understands that businesses have to make tough decisions in this economy, but that Hyatt's move was unconscionable.
"If they must take this path, there's a right way and a wrong way to do it," Patrick said. "They've done it in an exceedingly wrong way. And it seems to me the only way to make it right is to offer these folks their jobs back."
If not, Patrick said state employees will no longer stay in Hyatt Hotels when it comes to state employee travel. That's a threat that has more symbolic than financial impact. Hyatt is still paying health benefits for the laid-off workers, but has said the challenging economy forced the staff changes.
The company said it regrets having to make the personnel change (PDF), but that the hotel industry is facing the worst economic climate in decades. Business and personal travel is way down. Maryann VaRence, the company's human resources director in Boston, said the governor is playing politics, with a price.
"There are 600 associates who work in Hyatt properties in Massachusetts," VaRence said. "The governor's boycott would be a direct threat to those jobs."
State business with the hotel chain is relatively small, in the tens of thousands of dollars a year. But the governor's threat has turned what touched a public nerve into a symbolic standoff.
This program aired on September 23, 2009.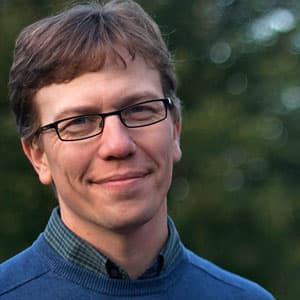 Curt Nickisch Business & Technology Reporter
Curt Nickisch was formerly WBUR's business and technology reporter.