What Does Quality Really Mean?
This article is more than 12 years old.
Andrew Dreyfus, Executive Vice President for Health Care Services at Blue Cross Blue Shield of Massachusetts, says measuring and improving quality of care based on scientific evidence is central to health reform:
Much of the national debate on health care reform has focused on expanding coverage and controlling health care costs. There has been little discussion, however, about the need to improve health care quality. Much more than an afterthought, quality is an essential part of reform, the third leg of the stool to accompany access and cost. Possibly because the meaning of "health care quality" is not commonly understood, the important ideas behind that phrase are lost in the discussion.
To the health care consumer, "quality" may mean several different things, including wait times, the reputation of a doctor or institution, or whether equipment is modern and cutting-edge. All of these elements may be meaningful to an individual patient encounter, but they do not add up to characteristics of a high quality, reliable health care system.
Organizations committed to improving our health care system use a very different definition of health care quality. That definition focuses on care that is grounded in the available scientific evidence; that includes recommended preventive care; that achieves the best possible health outcomes; that takes into account the individual needs and preferences of each patient; that is delivered in the most appropriate setting; that includes no unnecessary or harmful services; that can be relied on to provide the right care in a technically proficient and caring manner.
Defining and measuring that kind of quality is not easy, but is essential to understanding what works in our current system, and improving what does not.
It takes rigorous scientific thinking, and constructive collaboration among all stakeholders in healthcare. Payers and providers, for example, are already working together to improve some aspects of quality, through programs that pay clinicians a bonus for regularly delivering recommended care such as preventive screenings or providing care instructions when a patient is discharged from the hospital.
We need to find other ways to improve quality – under this definition – as well. One example is by addressing something known as practice pattern variation, the well-documented phenomenon that different physicians treat the same condition differently. While differences of this sort have long been seen when comparing different areas of the country, recent work shows that even in the same city, even in the same office suite, doctors in the same medical specialty often vary substantially in the way they approach caring for a given condition. Which is the right way? Which is the best way? Which way achieves the best results?
In most cases, clinicians have never seen information that calls these types of differences to their attention or creates the opportunity to talk with their peers about the different approaches in hopes of arriving at a common best approach – or two, or three. Sharing information about these practice pattern variations in a collaborative and positive way provides an opportunity to both improve health care quality and reduce health care costs by identifying and reducing the use of expensive procedures which have no clinical advantage over less costly alternatives.
At BCBSMA, we are working with physicians in our alternative quality contract to provide detailed, specific analyses of our claims data that will help these caregivers ask important questions about how much of what kind of care is needed, and then begin to make changes in the way they care for their patients.
Doctors and health plans working together to help patients get the care they need. Now that's a definition of quality upon which we can all agree.
(For more on the topic of payment reform and its relation to quality of care, see this New York Times piece on physicians' pay.)
This program aired on September 24, 2009. The audio for this program is not available.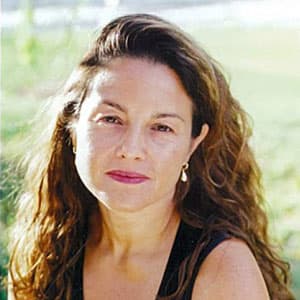 Rachel Zimmerman Health Reporter
Rachel Zimmerman previously reported on health and the intersection of health and business for Bostonomix.