Hyatt Protests Spread To Chicago
This article is more than 10 years old.
Hospitality workers rallied in front of the Park Hyatt in Chicago on Thursday evening to protest the firing of the Chicago-based hotel company's Boston-area housekeepers, some of whom were in attendance.
Hyatt's 98 housekeepers who lost their jobs weren't unionized, but unions have mobilized in a bid to get their jobs back. Members of the Unite Here Local 1 in Chicago helped Angela Norena, a housekeeper fired from the Hyatt Harborside in Boston, confront a company board member Thursday morning.
EARLIER REPORT: Gov. Patrick Threatens To Boycott Hyatt
"Everybody is so sad," Norena said in an appeal to Hyatt Hotels director Penny Pritzker. "We have our family." Norena was ushered away.
Hyatt says the worst economic climate for the hotel industry in decades forced a very difficult decision to reduce staff.  Earlier this year, the high-end hotel chain was advertising rooms for $99 per night at its Cambridge property, in a metropolitan market where the average per-night room rate has typically been around $200.
However, pressure on the Hyatt to reverse its personnel decision has grown somewhat since Massachusetts Gov. Deval Patrick threatened a state government boycott of Hyatt.  In a letter to the CEO, he accused the company of tossing out workers "unceremoniously to fend for themselves while the people they trained take their jobs at barely livable wages."
While no state or private boycott has been officially declared, some professional groups have sought to cancel conventions scheduled at Hyatt's Massachusetts properties.
The Eastern Sociological Society, an academic group, had scheduled its annual meeting for the Hyatt Regency in Cambridge years ago, and has now consulted a lawyer for advice on cancelling the March event.
Hyatt said the public threat from the governor, whose popularity has been falling, endangers the 600 associates who currently work at the hotelier's Massachusetts properties.
This program aired on September 25, 2009. The audio for this program is not available.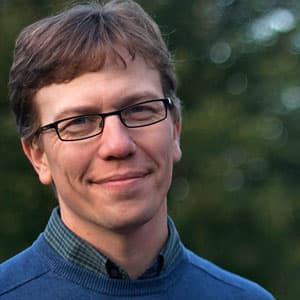 Curt Nickisch Business & Technology Reporter
Curt Nickisch was formerly WBUR's business and technology reporter.