Brighten the Line Between Medicine and Marketing
This article is more than 11 years old.
Marcia Hams, Director of Prescription Access and Quality at the non-profit Community Catalyst says national "sunshine" provisions in both the House and Senate health care proposals will help Massachusetts ensure that doctors don't turn into detailers for drug companies:
Where does the medicine end and the marketing begin? That's the question Massachusetts is again being asked to consider with news that 60 physicians in Massachusetts took in a half a million dollars in the first quarter of this year from drug maker Eli Lilly & Co. to participate on "speakers bureaus" — a practice where doctors use company-prepared slides to talk to other doctors about a drug or medical device.
UMass Memorial Medical Center took the lead in 2008 by completely banning employee participation on industry speakers bureaus. This week, three other area hospitals whose faculty spoke for Lilly have banned the practice – effective immediately.
As this Boston Globe editorial pointed out, not only do speakers bureaus and other marketing payments offered to doctor conflict with their first duty to their patients, but research has shown that taking money, even in nominal amounts, influences how physicians prescribe. Recognizing this, professional medical groups like the American Medical Student Association and the Association of American Medical Colleges have issued strong recommendations that medical schools discourage or ban the practice.
So have states. Last year, Massachusetts passed a strong transparency and gifts law that would limit the kind and amount of payments that physicians can accept from industry. Companies are required to disclose payments (excluding those involved in clinical trials) to the state, which will publish them on a public website beginning next year. Vermont and Minnesota also have transparency laws on the books.
As pioneers in health reform, Massachusetts policymakers and advocates are working hard to ensure that national legislation complements the work that's been done here. In the area of medicine and marketing, we can already say that the Physician Payments Sunshine provisions, which are included in both House and Senate versions of health reform, would clearly help Massachusetts implement its law, by transferring disclosure data collection to federal officials, creating a national publicly accessible database and freeing up the state to focus on the gifting limits and enforcement.
A law like Sunshine would serve several functions. It would be an important tool for states, patients, and academic medical centers to crosscheck compliance with firewalls they establish between drug marketing and doctors. It would also serve as a nationwide wake-up call of the sort the Eli Lilly payments gave the Bay State this week.
This program aired on October 2, 2009. The audio for this program is not available.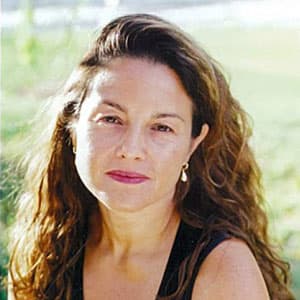 Rachel Zimmerman Health Reporter
Rachel Zimmerman previously reported on health and the intersection of health and business for Bostonomix.