AG Coakley Reviewing Deleted E-Mails Case
This article is more than 10 years old.
The flap over deleted e-mails by a top aide to Boston Mayor Thomas Menino has caught the eye of the state's attorney general. Martha Coakley said her office is reviewing the case of thousands of deleted e-mails sent to and from the city computers of top mayoral aide Michael Kineavy.
"We're involved, we're reviewing it," Coakley said at a news conference Wednesday to announce the arrests of a major Boston drug ring. "We have talked to Secretary (of State William) Galvin, we are working with him, and we're going to work with him to make sure that we complete this investigation and we take the appropriate action."
Galvin's office has initial jurisdiction over public records cases, and has ordered the city to attempt to recover the deleted e-mails. Galvin has the authority to refer any criminal or civil matters he may discover to the attorney general's office.
Late Tuesday, city officials said they turned over a second computer used by Kineavy to forensic experts. Experts last week recovered more than 5,000 e-mails from another computer.
News of Coakley's involvement in the case came just hours after Boston mayoral challenger  and City Councilor Michael Flaherty renewed his call for Coakley's involvement. After acknowledging her review, Flaherty called Coakley's involvement an important first step.
The missing e-mails have become a key issue in the mayoral campaign. Flaherty is looking to unseat Menino, who has held the city's top job for 16 years.
"This isn't about a Menino aide. This is about the mayor," said Flaherty, speaking to reporters Wednesday morning on City Hall Plaza. "This is about the culture that exists here at City Hall."
"Whether you want to talk about e-mails, whether you want to talk about permits, whether you want to talk about licenses — it's all about who you know," Flaherty said. "It's all about pay-to-play politics and it also correlates to a lot of the critical issues we have as a city."
Menino said the administration has been open about the deleted e-mail investigation.
"We've given over 5,000 e-mails to the secretary of state's office, everything they ask us for we submit to them, and they keep on coming back with more questions," the mayor said.
But Galvin has indicated frustration with the city's cooperation. He told the Boston Globe he was considering further action against the administration.
Meanwhile, the aide at the center of the e-mail controversy has sought and obtained an unpaid leave of absence from the city. Michael Kineavy told the mayor he was becoming a distraction and wanted time to resolve the matter.
Kineavy will continue to volunteer working on Menino's re-election campaign.
This program aired on October 7, 2009. The audio for this program is not available.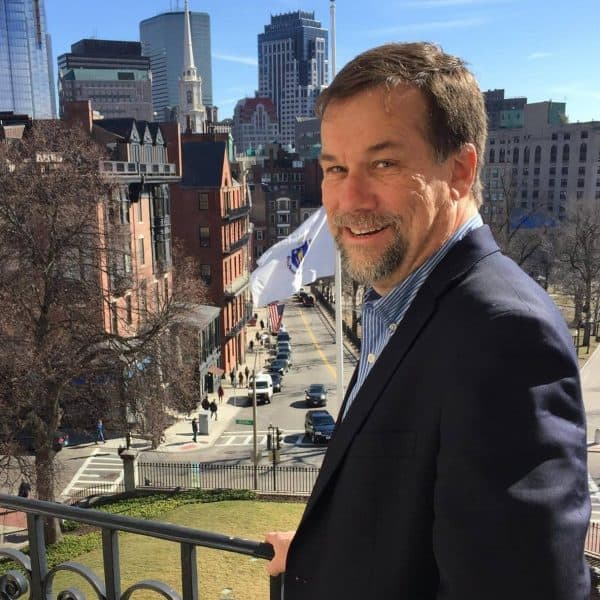 Steve Brown Senior Reporter/Anchor
Steve Brown is a veteran broadcast journalist who serves as WBUR's senior State House reporter.