Deleted E-Mails Take Center Stage In Mayoral Campaign
01:42
Play
This article is more than 10 years old.
A flap over e-mails deleted from the city computers of a top aide to Mayor Thomas Menino seems to have become a key issue in an otherwise lackluster mayoral campaign.
Mayoral challenger and City Councilor Michael Flaherty is more than happy to talk about the deleted e-mails of mayoral aide Michael Kineavy. Flaherty said they represent a culture that exists at City Hall, and blames his opponent, Thomas Menino.
"He is the CEO. And you're talking about somebody who rules our city with an iron fist," Flaherty said. "No development project gets an OK, no license, no permit, without his permission, OK?"
"When things go well in our city, he's the first person to step up to the microphones and to the cameras and take credit for it," Flaherty continued. "But when things don't go well, he's the first person to blame somebody else. The buck stops with Mayor Menino."
Flaherty added that Kineavy's decision to take an unpaid leave of absence does not make Menino any less responsible. Flaherty stopped short of repeating publicly a phrase he used in a written statement, that a "fish rots from the head down."
When a reporter asked Menino what he thinks of those words, the mayor was not eager to respond.
"You want to deal with negative politics, I don't deal in negative politics," Menino said. "I talk about the sincerity of Boston and the greatness of our city and how we work for people every day."
Menino said the administration is continuing to cooperate with the secretary of state's office, which is trying to determine if the deleted e-mails constitute a violation of the state's public records laws. While Kineavy is off the city payroll for an undetermined amount of time, Menino said he will stay on as a volunteer on his re-election campaign.
"He can do what he wants, it's his own private time," the mayor said. "He's not getting paid from my campaign, but you know any citizen who wants to work on my campaign can work there."
It remains to be seen what, if any, political ramifications the deleted e-mails will have on the upcoming mayoral election. Voters who WBUR spoke with in Mattapan were split.
Dennis Edwards said people are going to believe what they want to believe. "They want to blame Mayor Menino, and they're going back and forth like a couple of boxers," Edwards said. "Today it's tough to blame anything on anybody."
But Lisa Sharkey still wondered why the e-mails were deleted. "I don't know, it's really fishy," she said. "You know, it makes you wonder what was there."
Now the Attorney General's office is involved in finding out what was there. Attorney General Martha Coakley said she's reviewing the matter. "We have been in touch with the secretary of state," Coakley said. "Let me say — I've said this consistently — he is the overseer of public records. That is his jurisdiction and it is his responsibility."
Coakley said it's up to the secretary of state to refer the case to her if criminal or civil laws have been broken.
This program aired on October 8, 2009.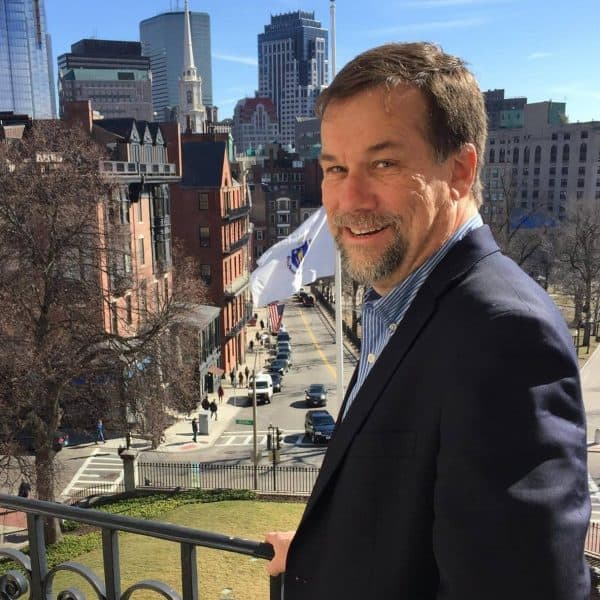 Steve Brown Senior Reporter/Anchor
Steve Brown is a veteran broadcast journalist who serves as WBUR's senior State House reporter.