Think Seriously About Wellness in the Workplace
This article is more than 11 years old.
Roberta Herman, MD, Chief Medical Officer and Interim Chief Operating Officer at Harvard Pilgrim Health Care wants more employers to find tangible ways to improve the health of their workforce:
Wellness means different things to different people, but I think we can all agree it's about improving one's health and well-being, both physically and emotionally. Ultimately, wellness improvements can only happen if an individual takes action, but there's a lot employers can do – working in partnership with their health plan – to encourage and support employee wellness. There is good reason to expect that support for wellness in the workplace will decrease traditional health care costs in the long-term; in the short-term, it can make a very positive impact on the "hidden costs" of workplace absenteeism, productivity, retention and morale.
Wellness programs are also a valuable – and sometimes overlooked – companion to cost-curbing, cost-sharing health plans, which continue to grow in popularity. In fact, wellness programs and decision support tools and other resources are vital to employees who – for whatever reason – want to behave more like health care consumers or want to focus on staying healthy.
So, what exactly can employers do to help?
For starters, just by introducing modest, inexpensive initiatives, they can help make a real difference when it comes to employee well-being. Among others, these initiatives can include changing office vending machine snacks to healthier choices, creating internal e-mail campaigns highlighting nutritional tips, featuring heart-healthy offerings at onsite cafeterias, sponsoring health screenings, providing brown bag mini-seminars on diet and exercise, and encouraging lunchtime walking clubs.
Incentive programs providing prizes or financial rewards for participation toward and achievement of health improvement goals can also have a positive impact. Several of our accounts have realized very tangible benefits from our health and wellness program that uses face-to-face interaction and clinical measures to help employees set and reach realistic goals. In fact one of our accounts, the University System of New Hampshire who has advocated health and wellness programs for more than 25 years, realized great success earlier this year in the program's measure of blood pressure control, cholesterol management, glucose management and weight management, including an 80% smoking cessation rate.
If you're an employer, I'd love to hear about what you're doing to inspire, motivate and support employee wellness … or about challenges that may be preventing you from success. Comments from employees about what is working for them in their work environment would also be welcome.
This program aired on October 8, 2009. The audio for this program is not available.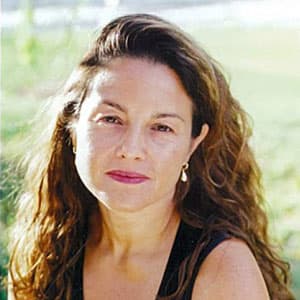 Rachel Zimmerman Health Reporter
Rachel Zimmerman previously reported on health and the intersection of health and business for Bostonomix.