Papelbon Lets Down Red Sox Nation
01:44
Play
This article is more than 10 years old.
A feeling of cautious optimism hung in the Fenway air as fans arrived at the ballpark. The Sox were down two games to none, in this best of five division series. But they had been in this position before. They don't call the fans the Fenway Faithful for nothing.
"Today, this is ours," said Greg Cook of Somerville. "We're not going to go out oh and three. You know, it's just not going to happen."
The Red Sox had history on their side. Having taken every postgame series against the Angels, dating back to 1986. But just in case anyone had forgotten, they called in the hero from that '86 series just for good luck.
Former Sox outfielder Dave Henderson tossed out the ceremonial first pitch. It was Henderson's homer that saved the Sox from elimination, coming from behind to head to the 1986 World Series.
For much of Sunday's game, it looked like Henderson may have tossed out not only the first pitch, but some good karma as well.
The Red Sox bats, lethargic out in Anaheim, showed some life at Fenway. The Red Sox found themselves with a five one lead late in the game.
But the Angels chipped away. By the the ninth inning, the Sox were leading 6 to 4, with closer Jonathan Papelbon on the mound. Papelbon retired the first two batters, and was just one strike away from the save. But that strike never came. And Papelbon, who had never given up a run in any of his post-season outings, gave up three runs and the lead. Spirits dropped at Fenway like a sinking fastball. Fans were stunned.
"We want to cry," said Heather Caouette of Boston. "We were going to come tomorrow night. I'm surprised about Papelbon. ... There's nothing else to say."
Equally stunned by the loss was Red Sox Manager Terry Francona.
"The season doesn't wind down, it comes to a crashing halt," said Francona. "You go into the top of the inning excited because you think you're going to keep playing. You know, a half inning later, you're going home. So, It's disappointing. Not disappointed in our guys, I just told them, 'Somebody has to go home not happy, and unfortunately for us this year, it's us.'"
As the Red Sox team members headed home, a few hundred die hard fans gathered outside Fenway to wave to the players as they left in their cars. One fan, looking forward to spring training and next year shouted at them, "See you in Fort Myers!"
This program aired on October 11, 2009.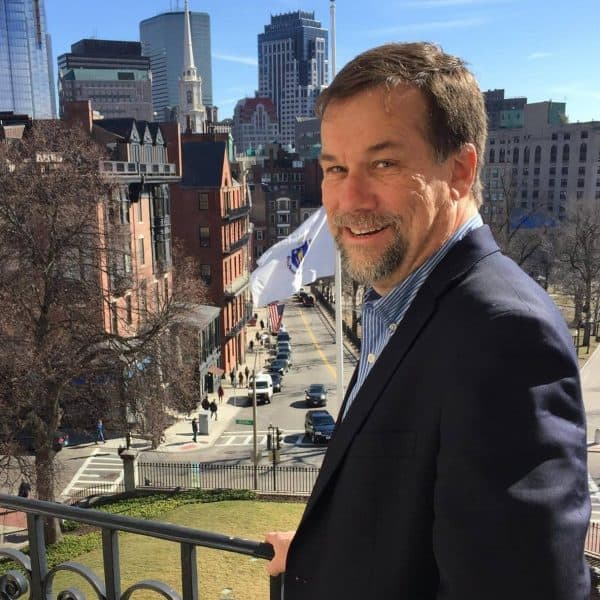 Steve Brown Senior Reporter/Anchor
Steve Brown is a veteran broadcast journalist who serves as WBUR's senior State House reporter.