FAQ: Swine Flu Vaccines Arrive In Mass., But Not Cases
04:54
Play
This article is more than 10 years old.
Swine flu vaccinations are underway in Massachusetts, but so far there aren't nearly as many suspected H1N1 cases this fall as there were in the spring. Still, public health officials aren't letting their guards down. The state will continue getting vaccine shipments through the winter. And in communities statewide, plans to set up clinics are in the works.
How widespread is H1N1 in Massachusetts as of mid-October?
Not widespread at all, actually. In other parts of the U.S., the number of suspected H1N1 cases is higher than in New England. But the Boston area has been largely spared so far this fall. For example, in the first week of October, the city of Boston had a total of only eight new flu cases. Those are suspected — not confirmed — H1N1 cases, because the state is no longer testing for the type of flu. But doctors assume that most cases occurring now are H1N1.
"What we're seeing are very small numbers of influenza cases in Boston at this point. None of them are hospitalized. We track visits at university health centers; they're not at a very high level. We track visits at the school nurses' offices; they're not at a very high level."
--Dr. Anita Barry, Boston Public Health Commission's Infectious Disease Bureau

Why are there so many fewer H1N1 cases this fall, especially considering that last spring some schools had 20 percent absenteeism rates because of swine flu?
The medical community doesn't know for sure, since there's still a lot of mystery surrounding H1N1. But there are two prevailing theories. One is that this is the calm before the storm. The other is that so many people in the Boston area were infected with H1N1 last spring that there's now widespread immunity in the region. That's because once someone has been infected with a particular strain of flu, they develop a resistance to that strain and won't get sick from it again.
"It could be that the virus just hasn't hit our area yet. I think an explanation that people are hoping for is that there was so much illness in the community last year that we have a lot of immunity in the population to the 2009 H1N1 virus."
--Dr. Anita Barry, Boston Public Health Commission

If swine flu hasn't hit our area yet, then when will the H1N1 season get into high gear?
The typical flu season really kicks in in December, or sometimes in late November. But the flu doesn't follow a fixed schedule, so public health professionals can't be sure when H1N1 might start spreading more widely — if that even ends up happening. That's why the medical community recommends that people get vaccinated for both seasonal flu and H1N1.
"Some years in Boston we've seen peak right around Christmastime just to ruin people's holidays, I think. Sometimes we haven't seen the peak until February. You really can't predict with influenza viruses. They are totally unpredictable."
--Dr. Anita Barry, Boston Public Health Commission

Can anyone in Massachusetts get the H1N1 vaccine right away?
No. So far, only clinical settings such as hospitals are getting the vaccine, and they're vaccinating priority groups, including health workers, pregnant women, and anyone between six months old and 24 years old. The general public's turn will come after those higher-risk groups have been widely vaccinated.
When will Massachusetts begin holding large H1N1 vaccination clinics?
Most likely in mid-November, since that's when local boards of health and other public health care providers should have enough of the H1N1 vaccine to hold big, free clinics.
Are clinic organizers worried that turnout will be low because of concerns some people have about the safety of the H1N1 vaccine?
Hard to say, since clinics aren't being held yet. But most public health professionals say the H1N1 vaccine is safe because it's being manufactured the same way that past vaccines have been made. And if Cambridge is any guide, a seasonal flu clinic recently held there had a 50 percent increase in attendance over last year, which seems to indicate a high interest in the flu vaccine this fall.
"What I explain to people is every year the seasonal flu vaccine is made up of three different new strains of influenza that have been circulating in the world, and we didn't have time to put this new H1N1 into this year's seasonal flu. So now we're rolling it out as separate shot. But it's really no different from the seasonal flu vaccine."
--Louise Rice, senior director of public health nursing, Cambridge Public Health Department

Should I get a flu vaccine even if I don't usually get the flu?
Health care workers are urging even people who usually don't get the flu to be vaccinated, because the resulting immunity will safeguard not only the individuals who were vaccinated, but also other people by limiting the spread of the virus.
"People used to say, 'Oh, I never get the flu, so I'm not at risk or I don't need it.' But the message that we send out is that you're not necessarily getting the shot for yourself — you're getting it to protect the people around you. And I think that message has begun to resonate."
--Louise Rice, Cambridge Public Health Department

If I want the flu vaccine, do I have to get a shot?
Possibly. The early shipments of the H1N1 vaccine were mostly a nasal spray called FluMist, but that isn't approved for everyone, including pregnant women, people with respiratory problems such as asthma, and people with underlying medical problems such as heart disease or diabetes. So an injectable version of the vaccine is arriving in the state, too.
Do I need two doses of the H1N1 vaccine to be fully vaccinated?
Not necessarily. Public health officials initially said the H1N1 vaccine would require two doses, but officials now say full vaccination is possible with a single dose. Children age 9 and under need two doses, however. And infants under six months old should not be vaccinated because they are at higher risk of flu-related complications.
This program aired on October 13, 2009.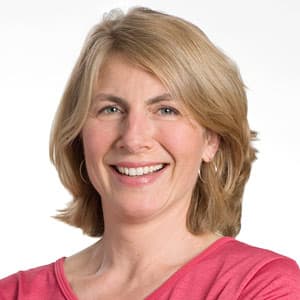 Sacha Pfeiffer Host, All Things Considered
Sacha Pfeiffer was formerly the host of WBUR's All Things Considered.