Gov. Patrick Announces $600 Million In Cuts
02:05
Play
This article is more than 10 years old.
Massachusetts Gov. Deval Patrick says the state is on track to be $600 million in the red this fiscal year. The governor is planning another round of spending cuts to balance the budget.
Patrick was legally required to assess this shortfall by Oct. 15. The $600 million figure is how much the state thought it was going to get in revenue this fiscal year that it now thinks it won't get due to sagging sales tax and other revenues. Legally, he has until the end of the month to say exactly what cuts would cover that projected shortfall.
"There are no quick fixes," Gov. Patrick said. "No easy choices. And no low-hanging fruit."
Over the next two weeks, the governor wants his staff to make those hard choices more clear. Patrick is going to press unions to make concessions; he wants government executives to take furloughs; 2,000 state jobs may have to go.
Patrick said that, as much he doesn't want to cut human services, he's going to have to. "There are some things we do in state government that we're not going to be able to do anymore," he said.
Exactly what things will be named by the end of the month. One thing is clear: municipal funding is on the chopping block. The governor is asking state lawmakers to give him the authority to cut state aid to cities and towns.
Concord Democrat Cory Atkins said her fellow representatives recognize the emergency. "We're in an operating room," she said. "It has to be done."
Her Republican colleagues praised Patrick for suggesting some of the measures they've been advocating for, including selling surplus state land. Even so, House Minority Leader Bradley H. Jones Jr. said he is disappointed to see the governor's lack of specific detail at this point.
"Given the real possibility that the $600 million figure will likely be higher," Jones said, "one would have expected a more comprehensive and proactive plan for our fiscal solvency and economic recovery."
Indeed, as big this shortfall is, it may well get worse.
Northeastern University economist Alan Clayton-Matthews was part of the expert team that helped the state government put a number to this expected revenue shortfall. Clayton-Matthews said that even this revised estimate may be have to be revised down again.
"If incomes and consumer spending continue to decline at the rates they have," he said, "we could be entering a double-dip recession."
A double-dip recession is an economic recovery that loses steam, leading back into recession. Should that happen, Clayton-Matthews warns, this current round of cuts wouldn't be the last.
This program aired on October 15, 2009.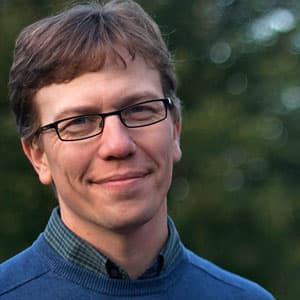 Curt Nickisch Business & Technology Reporter
Curt Nickisch was formerly WBUR's business and technology reporter.