What Might National Reform Mean for Massachusetts?
This article is more than 11 years old.
Robert Seifert, Principal Associate at the Center for Health Law and Economics, UMass Medical School, says national health care reform will impact Massachusetts in unique ways and may set up conflicts between federal and state law:
The vote by the Senate Finance Committee to report out a health care reform bill adds momentum to the drive toward national reform. There are now two bills in the Senate and three in the House that, over the coming months, Congress will work to craft, cobble and cram into a single piece of legislation. It is a challenging task with high stakes: an opportunity for major coverage expansions, insurance reforms, and other key features of these bills may not come again for years.
There is no question that the nation needs reform that expands meaningful health insurance coverage to the tens of millions of people who now go without. There is wide support for reform in Massachusetts, and a hope that the rest of the country can benefit in the way many people have benefited here. But Massachusetts is in a unique position among states, having been out front on this issue, and national reform will affect this state differently from others. Whatever the outcome in Washington, Massachusetts should be allowed to continue on its present path.
My colleagues and I at UMass have been tracking the many provisions of the national bills that would affect features of the Commonwealth's 2006 health care reform initiative. Some elements of the bills are based directly on the Massachusetts model (all include an individual mandate and a Connector-like "Exchange," for example) but differ in their details, setting up a potential conflict between federal and state laws. Some key issues worth following as the debate proceeds include:
--Massachusetts would not be eligible to receive most of the additional federal matching funds for Medicaid and CHIP that the Senate Finance bill makes available for newly covered populations because Massachusetts already covers these groups. The House bill would bring Massachusetts an additional $350 million to $450 million per year in federal match.
--The premium subsidies in all of the bills are less generous than in Massachusetts; additionally, all of the bills envision consumers at lower income levels than in Massachusetts having to contribute to premiums.
--The affordability standard in the two Senate bills, which determines whether or not someone is subject to the individual mandate, would result in fewer exemptions to the individual mandate than under current Massachusetts standards. That is, more Massachusetts residents might have to pay a penalty for not having health insurance.
--The Senate Finance version of the "Exchange" does not coordinate risk pooling or negotiate rates with insurers; the Connector plays a more active role now in the Massachusetts insurance market and acts in the interest of consumers.
--The Senate Finance bill includes a state opt-out provision (none of the other bills does), which would allow states to seek a waiver from federal requirements under certain conditions. As it is now written, it would be less helpful to states like Massachusetts that are ahead of the curve on policies the bill addresses because waivers would not be granted until 2015, two years after much of the law would become effective.
Other important issues potentially affecting Massachusetts include how the different bills would cover low-income children, employer responsibilities for covering or financing coverage for employees, a proposed tax on higher-cost health plans, different approaches to individual and small group rate regulation, and changes in provider payments.
There is a lot of promise to be realized in the national reform discussions that are now taking place. There is also a lot that Massachusetts has accomplished over the past 3-plus years and would want to preserve or improve. These goals need not be mutually exclusive.
This program aired on October 18, 2009. The audio for this program is not available.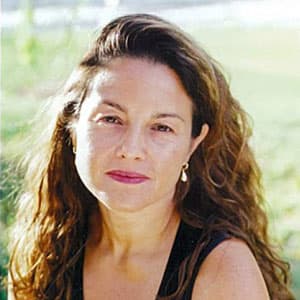 Rachel Zimmerman Health Reporter
Rachel Zimmerman previously reported on health and the intersection of health and business for Bostonomix.