Where Were You 5 Years Ago Today? ALCS Game 7
This article is more than 10 years old.
Just a few days before, the Red Sox were goners.  Boston had fallen behind three games to none in the best-of-seven American League Championship Series.  The Yankees were our daddies.  History was repeating itself.  The series was over.
But then came The Steal.  Big Papi trotting the bases.  The walk-off win where Johnny Damon could keep running all the way to New York.
ALCS Game 7. October 20, 2004. Five years ago today.
That's the day everything changed.  After almost a century of being the goat, this city reveled in valedictory delirium.  The Red Sox finished off the most improbable comeback in dominant fashion.  Derek Lowe mowed them down.  Damon hit a grand slam.  There was no going back.  The 1918 signs were history.
Here at WBUR, we're remembering that day.  Intern Tom Urell jumped out of his seat, tearing up his knuckles on his concrete dorm room ceiling.  News writer Frannie Carr remembers how everyone was transfixed, how that game was the only thing that mattered.
And I won't forget the NPR story the next morning, with a Yankees fan in utter disbelief: "This can't be happening."
Did you think it would ever happen?  Where were you on this day?
Share your memories in the comments.
This program aired on October 20, 2009. The audio for this program is not available.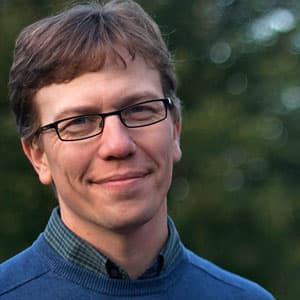 Curt Nickisch Business & Technology Reporter
Curt Nickisch was formerly WBUR's business and technology reporter.