Reducing Medical Debt: A Six-Step Plan
This article is more than 11 years old.
Carol Pryor, policy director at The Access Project, a Boston non-profit, offers practical suggestions to help eliminate medical debt among state residents:
In a previous post, I talked about some of the unfinished business of health reform in Massachusetts. While celebrating the successes of health reform, I noted that one in five state residents still had medical debt in 2008, indicating that some people in the state are still struggling with health care costs.
This includes people who make slightly too much money to qualify for Commonwealth Care and do not have access to other sources of insurance. For this group private insurance policies, when premiums and out-of-pocket costs are taken into account, are often not affordable. The second group is lower-income employees whose employers offer inadequate insurance. Although they have incomes similar to other state residents who qualify for Commonwealth Care, they have few of the protections provided by the subsidized plans, such as the elimination of deductibles and limits on cost sharing. In addition, system complexity is a serious barrier to care – people often do not find out about programs available to assist them or find out about them after it is too late to qualify for help.
In a recent issue brief, Six Ways to Reduce Medical Debt in Massachusetts, The Access Project identified some measures that could help people struggling with medical bills. Some of these actions could be taken now, while others might require improvement in the state's economic situation. However, it is important that the problems faced by these state residents are not forgotten and that policies that could help them remain on the table. Here are some suggestions for reducing medical debt in the state.--The Connector could exercise the option, included in Chapter 58, to allow low-income workers whose employer-sponsored plans are deemed unaffordable to enroll in Commonwealth Care. This would provide all low-income residents in the state with the same consumer protections and coverage options available to those with Commonwealth Care plans.
--Consider out-of-pocket costs, such as deductibles and co-payments, when determining the affordability of available coverage. Just looking at premiums is insufficient. The Commonwealth Choice non-subsidized plans can have deductibles of up to $4,000 for a family. Employer-sponsored plans can also have high levels of cost-sharing. Low-income workers and people making slightly more than the Commonwealth Care eligibility limits often cannot afford these costs.
--Update Health Safety Net regulations to include reimbursement for co-payments required by private insurance companies. For the chronically ill, even nominal co-payments can quickly become unaffordable because of the need for frequent, ongoing care. In addition, people with private insurance are increasingly facing co-payments as high as $500 or $600. Many cannot afford these out-of-pocket costs.
--Increase support for consumers trying to navigate the state's complicated health care bureaucracies. This would require the state to make a permanent commitment to supporting health care outreach and enrollment.
--Adopt measures that would simplify the health safety net, such as making Health Safety Net retroactive coverage consistent for all eligible patients and standardizing application and appeals processes for all state coverage programs. This would help prevent people from falling through the cracks when they move between public programs or losing out on assistance if they don't learn about programs soon enough to receive help.
--Prohibit medical providers and agents from reporting medical debts to credit reporting agencies unless specifically approved by their institutions' boards of directors. In addition, debts that have been completely paid off should be removed from patients' credit reports. This would help protect consumers from one of the damaging long-term consequences that can result from having unaffordable medical bills.
The state is now engaged in a serious discussion about how to rein in health care costs. The discussion sometimes assumes that we have achieved everything we aimed for in coverage expansions and now need to keep costs down so we can sustain it. This is certainly true, but we also need to reduce costs to ensure that everyone in the state has access to affordable coverage. President Obama said no one should go broke paying for health care. Eliminating medical debt in the state will be one indicator that we have achieved this goal.
This program aired on October 22, 2009. The audio for this program is not available.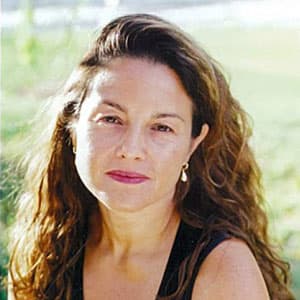 Rachel Zimmerman Health Reporter
Rachel Zimmerman previously reported on health and the intersection of health and business for Bostonomix.