Mass. Economy Shrinks In Third Quarter
This article is more than 10 years old.
The commonwealth's economy contracted 1.1 percent during the third quarter of 2009, even as the United States' economy grew 3.5 percent over the same period.
The latest MassBenchmarks economic index compiled by the Federal Reserve Bank of Boston and the UMass Donahue Institute revealed a stark contrast between the state's negative numbers and the country's positive ones.
UMass Dartmouth economic analyst Michael Goodman said it is not as bad as it looks. He co-edited the MassBenchmarks report and said much of the growth nationally was boosted by Cash for Clunkers and the first time homebuyer tax credit.
"The states that are much more dependent on auto manufacturing and have had much more difficult housing markets benefited disproportionately," Goodman said.
On the other hand, Goodman had expected positive third-quarter numbers for the state. So had Alan Clayton-Matthews, a Northeastern University economist and contributor to the MassBenchmarks analysis.
"The state entered the recession later than the U.S., and so appeared to be performing better than the U.S. through the spring of this year," said Clayton-Matthews. "However, recently released income and tax revenue data suggest that the state's economy continued to decline through the third quarter."
The good news is that the forecast is brighter than the current economic climate. Another MassBenchmarks index, a leading one, predicted slow but real growth during the fourth quarter of this year and the first quarter of 2010. Positive indicators include a modest recovery in residential real estate and stronger demand for information technology products and services that Massachusetts companies offer.
However, the index's compilers said the near-term outlook is harder to assess.
This program aired on October 30, 2009. The audio for this program is not available.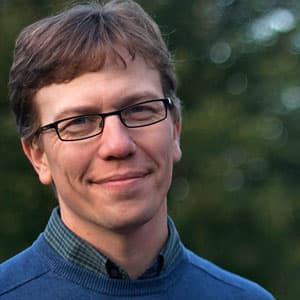 Curt Nickisch Business & Technology Reporter
Curt Nickisch was formerly WBUR's business and technology reporter.