Doctors Blast Bill That Links Licensing To New, Business-Friendly Health Plan
This article is more than 11 years old.
Mario Motta, M.D. a Salem cardiologist and president of the Massachusetts Medical Society says a new proposal that aims to make health insurance more affordable for small businesses could bankrupt physicians and is merely a cynical attempt by insurers to avoid reigning in premiums and profits: The latest proposal to improve our state's health care reform effort offers no improvement at all. In fact, it's detrimental to physicians and hospitals – and thus to patients.
This week I testified at a hastily scheduled hearing for Senate Bill 2170, filed on behalf of the Massachusetts Association of Health Plans, which would create a new kind of a health insurance plan, ostensibly to make health insurance more affordable for small business owners.
But it's actually a cynical attempt by the health insurance industry to focus cost-cutting efforts on the state's health care providers and away from insurance premiums. Providers who have participated willingly and enthusiastically in all of the state's health care reform efforts to date deserve better.
Insurers now want to force physicians to participate in a health insurance product totally of their own design and whose reimbursement levels could bankrupt many physician practices.
If we don't want to participate in these private plans but still want to serve our patients with other insurance, we should be able to do so. This bill would prohibit that.
Likewise, it is completely unacceptable to force physicians into accepting a level of reimbursement and prohibit them from balance billing the difference as a condition of professional licensure. Not even Medicare and Medicaid have such a requirement.
Worse, the bill does not hold the insurance industry accountable in any meaningful way for passing along any savings to their customers. In essence, insurers control their costs and have no limits on their premiums and profits. Health plans have been increasing their rates to their customers for the last couple of years. What part of these double-digit annual increases went to cover increased provider costs? In some cases, nothing. You can read more of our objections to this ill-conceived bill here.
We're not the problem. We're part of the solution. Physicians overwhelmingly support state health reform by a 10 to 1 margin, and are doing everything in their practices every day to make it work. Even if you froze physician reimbursement rates for many years, the cost problem would not go away. There are many factors at play. The Health Care Quality and Cost Council recognizes that fact with its Roadmap to Cost Containment, as does Governor Patrick, who recently proposed a multi-step plan to address small business health care costs.
I absolutely recognize that small businesses are under a lot of pressure, especially during these difficult times. As a small business owner myself, I feel the same pressures.
But the bill heard by the Legislature this week, Senate 2170, is not the answer. Its simplistic, cynical approach will actually worsen our primary care shortage, reduce patients' access to care, and alienate the very providers who have to make our health reform effort succeed.
This program aired on November 3, 2009. The audio for this program is not available.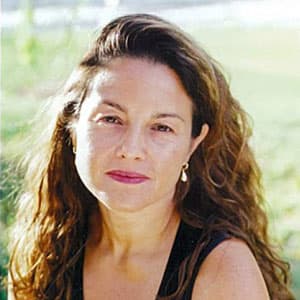 Rachel Zimmerman Health Reporter
Rachel Zimmerman previously reported on health and the intersection of health and business for Bostonomix.