Responding To Critics, Physician Makes The Case For Affordable Health Plan
This article is more than 11 years old.
Marylou Buyse, M.D., a practicing primary care physician and president of the Massachusetts Association of Health Plans says the Affordable Health Plan bill, sponsored by Sen. Richard Moore and Rep. Harriett Stanley, is the only proposal out there that would provide a more affordable option to small businesses:
Keeping health care affordable is the challenge facing all of us in the health care system and we recognize that rising health care costs have fallen particularly hard on small businesses and their employees. But as the chairs of the Health Care Financing Committee asked members of the Massachusetts Medical Society and other providers that testified at Monday's hearing of Senate Bill 2170, "If not this, then what's your solution?" We haven't seen any proposal from the Mass. Medical Society to help small businesses. (See the MMS post on SB 2170 here.)
Last January, the Governor and members of his Administration called on the health care industry to come together to help control health care costs. Our association answered the call, by working with Sen. Moore, Rep. Stanley, Sen. Michael Moore and small business organizations on legislation - the Affordable Health Plan - that would provide immediate relief to small businesses, reducing premiums by as much as 22 percent. No other proposal has been able to offer those types of savings.
The proposal emphasizes the goal of shared responsibility, the key tenet of Health Care Reform. The Affordable Health Plan would establish in statute a new product for businesses with 50 or fewer employees and individuals. It would establish a rate cap on providers for just this product, which would be just one of hundreds of health benefit plans available in the small group market.
Health plans also take on new responsibilities for limiting the cost of coverage: for all products offered to small groups and individual, health plans' post-tax underwriting surpluses (or profits) would be limited to 2 percent and at least 85 percent of the premium would need to be applied to medical costs. More on the Affordable Health Plan is available here.
Reducing the premium by 22 percent would generate significant savings for small businesses. For example, the lowest-priced Bronze package for a family of four, with two 40-year-old parents and two children, is approximately $800. Cutting the premium by 22 percent would save $176 per month or more than $2,100 a year. For a business with 20 employees, those savings can really add up.
The cost of health care is the issue. The bulk of the premium dollar pays for medical care and other services that directly benefit consumers. Premium rates have been rising largely because medical services have become increasingly more expensive. According to the Division of Insurance's September 2008 report, Trends in Health Claims for Fully-Insured, Health Maintenance Organizations in Massachusetts, between 2002 and 2006, the total cost for medical services increased by 55 percent per insured HMO member, which was attributed to significant annual increases in the cost of physician, hospital and pharmacy services. The Affordable Health Plan focuses squarely on the main driver of health care costs – the rates that providers and hospitals charge for their services – and seeks to reverse the trend of annual cost increases.
Massachusetts health care costs are the highest in the country and the continued increase in the cost of health care takes away resources small businesses can use to hire more workers, fund capital expenditures, and make other investments that could help boost the state's economy. The Affordable Health Plan would give small businesses some much-needed help in addressing one of the largest expenses they face, providing them with the relief they need in the current economic crisis.
This program aired on November 4, 2009. The audio for this program is not available.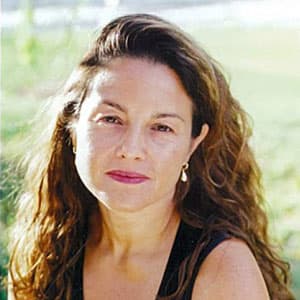 Rachel Zimmerman Health Reporter
Rachel Zimmerman previously reported on health and the intersection of health and business for Bostonomix.