The Unintended Consequences of National Health Reform
This article is more than 11 years old.
James Roosevelt, Jr., President and CEO, Tufts Health Plan says Massachusetts' achievements in health care coverage could be undermined by national reform if state and federal authorities fail to coordinate efforts:
This weekend historic legislation passed in the House of Representatives. Despite 100 years of effort, no universal coverage legislation has gotten this far before. Even though it has a long way to go in the Senate and the conference committee, and there are important elements that I do not agree with and hope will be changed, this is a momentous achievement.
There will be time in coming weeks to discuss how the bill can be improved for all Americans. Today I want to highlight some concerns unique to those of us who live and work in Massachusetts. I have been vocal in my support for national health care reform, as I believe access to health care is a human right. Nevertheless, as the president and Congress are seeking to create legislation, it is worth noting that our own state's health care reform achievements could be undermined and that the business community, particularly small business, could be burdened with additional costs.
Last week, Lisa Wangsness, of The Boston Globe, wrote an informative piece that did a good job outlining the vulnerability of the state's subsidies and the risks of increased costs should some of the House and Senate Reform bills pass in their current form.
While there is still so much that is unknown, it is in our best interest to assess exactly what is at stake for Massachusetts' own health care reform efforts.
For example, there is a proposal to tax health insurers $6.7 billion annually for 10 years. This expense will fall on the backs of fully insured businesses, which are overwhelmingly small businesses. While it is understandable that revenue sources must be explored, this tax would greatly impede the ability to provide affordable health care coverage and devastate an already disproportionately burdened segment of the economy.
Another example, perhaps not as extreme yet still illustrative, is the contrast between what is proposed as the individual mandate and what exists here. The diluted federal individual mandate has no teeth. Without a strong individual mandate, there is a real threat of the unintended consequence of creating high-cost premiums, as those who will be seeking insurance coverage will be primarily those who need it the most. Without the ability to spread the risk to a larger pool that includes healthy people, rates will increase for everyone, once again hitting hard fully insured, small business. Spreading the risk among populations is fundamentally how insurance works.
Furthermore, in Massachusetts the combination of a strong individual mandate and employer responsibilities have had the greatest effect on employer-based health plan enrollment. (December 2008 enrollment in this category was 150,000.) In addition to expanding health care coverage to a large number of people, a great benefit brought by this population's enrollment is that their participation has reduced the burden on the state and federal government's subsidies. Without a strong mandate, it is unlikely this population would elect to receive coverage, as past behavior would indicate that they would opt out.
Another example of potential risk is the employer mandate. Here, employers played a key role in supporting enhanced coverage. Conversely, the Senate Finance Committee bill does not establish a "fair and reasonable" contribution toward coverage. Employers of 11 or more full-time employees are required to pay or face an annual fee of $295 per employee. In addition, federal proposals exempt small businesses with less than $500,000 in annual payroll or fewer than 50 employees. If the Massachusetts law is pre-empted, many state residents working for small employers (11 to 50 employees) will lose employer-sponsored coverage, certainly an unintended consequence of reform.
There are numerous other unanswered questions that will determine whether subsidy levels will change. Moreover, changes in definitions, such as what constitutes the federal affordability standard, have real potential to cause harm and penalize the very people who need help the most.
As the legislation takes shape in Washington, now is the time to make our case. A national health reform bill needs to address Massachusetts' transition to a national platform plan. There needs to be state and federal coordination to ensure clarity and/or provide explicit exemption in those areas of federal reform legislation that would negatively affect what is already working well here in Massachusetts.
This program aired on November 9, 2009. The audio for this program is not available.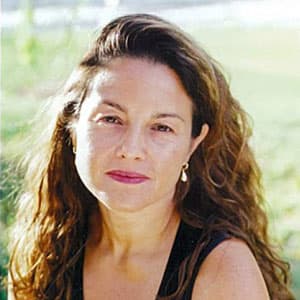 Rachel Zimmerman Health Reporter
Rachel Zimmerman previously reported on health and the intersection of health and business for Bostonomix.