Genzyme Shifts Production Abroad After Allston Contamination
This article is more than 11 years old.
The Food and Drug Administration has said it will not approve Genzyme's new drug, Lumizyme, until contamination of vials at the company's Allston facility is fixed.  The drug is used to treat Pompe disease.
Genzyme Executive Vice-President David Meeker said the contamination stems from metal parts wearing off during the sterile filling process, and he said the company plans to update its technology for that critical stage in the manufacturing process.  "We will get out of the current equipment, which is old," Meeker said.
But first, the company will upgrade the 'fill/finish' equipment in order to bridge to brand-new manufacturing processes long term.
That includes fixing the filling process of the company's existing product, Cerezyme.  But additional capacity is being moved to another company plant in Watford, Ireland.  That means that production of the vials that are used by 80% of Gaucher disease patients worldwide will be filled exclusively at the Watford plant.
In addition, Lumizyme will no longer be produced at the Allston facility.  All patients worldwide will now use the drug produced at Genzyme's facility in Geel, Belgium.
CEO Henri Termeer said the company is working closely with federal regulators to determine how to move forward to address the contamination issues at the Allston facility and ensure that patients continue to receive drugs for treatment.  "This has been a complex process," he said.
This program aired on November 16, 2009. The audio for this program is not available.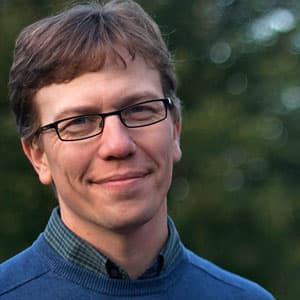 Curt Nickisch Business & Technology Reporter
Curt Nickisch was formerly WBUR's business and technology reporter.