Study: Uninsured Trauma Victims More Likely To Die Of Injuries
This article is more than 11 years old.
A new Harvard study (PDF) finds that people admitted to the hospital for trauma are more likely to die from their injuries if they don't have health insurance than if they do.
The researchers analyzed medical data for almost 700,000 adults nationwide who'd been hospitalized with traumatic injuries. Overall, people without health insurance were 25 percent more likely to die from their trauma than those who do have coverage.
There could be a range of reasons for this disparity, said study co-author Heather Rosen, a research fellow at Harvard Medical School and Children's Hospital Boston.
For example, if doctors know they're treating someone without insurance, there might be subtle differences in how they care for that patient, such as doing fewer tests or less follow-up.
But many hospitals don't know who's insured and who isn't when a patient arrives at an emergency room after, say, a car crash.
In those cases, uninsured patients could be faring differently because they've gone to a hospital that has fewer resources and, as a result, provides subpar care.
Or some patients without insurance might be delaying treatment for traumatic injuries such as fractures, which could increase their risk of death.
They might also have a lower rate of so-called health literacy, meaning that they may not explain their symptoms clearly to doctors, which can lead to inadequate care.
According to the study, which appears in the journal Archives of Surgery, the higher mortality rate among uninsured trauma victims results in an additional 18,000 deaths per year.
This program aired on November 16, 2009. The audio for this program is not available.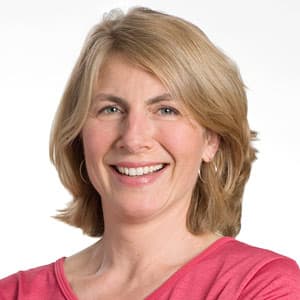 Sacha Pfeiffer Host, All Things Considered
Sacha Pfeiffer was formerly the host of WBUR's All Things Considered.