With Pay Cuts Looming, Physicians Fight Back
This article is more than 11 years old.
Mario Motta, M.D., a Salem cardiologist and president of the Massachusetts Medical Society, argues in favor of legislation that would prevent cuts of about $13,000 to each physician in the state next year:
The U.S. House of Representatives took a giant step toward health care reform on November 7 with its passage of H.R. 3962, the Affordable Health Care for America Act. But achieving meaningful health care reform still has a long way to go, and a critical part of that journey includes passing the complimentary bill H.R. 3961, The Medicare Physician Payment Reform Act of 2009. A vote on H.R. 3961 is scheduled this week.
H.R. 3962 contains many provisions that will improve patient access to quality health care. It will cover 96 percent of Americans, invest in public health and quality improvement programs, reduce administrative waste, expand Medicare coverage of prescriptions drugs, create pilot programs for malpractice reform, and underwrite improvements in the primary care workforce. These are goals at the core of health care reform, and physicians vigorously support them.
However, if H.R. 3961 falls by the wayside, or some other payment reform for Medicare doesn't come about, much of what H.R. 3962 seeks to accomplish will be greatly diminished.
H.R. 3961 will repeal a seriously flawed formula used to set Medicare physician reimbursement rates. The culprit is something called the "sustainable growth rate" formula, introduced in a budget bill passed by Congress in 1997. While it's a complex formula, the basic idea is that the amount Medicare pays to provide care for an average Medicare patient can't grow faster than the economy as a whole. When the economy is good, there's no problem.
But since 2002, the formula has called for cuts in reimbursements to physicians, and for seven years in a row, Congress has stepped in at the last minute to reverse the cuts.
But instead of paying for it, it simply moved the cuts to future years. Without some action by lawmakers on Medicare payment rates before the end of the year, physicians in Massachusetts will see a 21 percent reduction in reimbursements beginning January 1, 2010, according to the 2009 Medicare Trustees report. But it gets worse with time: under the SGR, more cuts are scheduled to take effect, reaching 40 percent by 2014.
H.R. 3961 erases the cut, forgives the budget debt, and sets the stage for comprehensive payment reform. Critics are painting this bill as spawning irresponsible new spending, but in fact, it asks Congress to fulfill its 45-year commitment to funding senior health care. There is nothing new about this commitment.
Medicare must be adequately funded to maintain seniors' access to health care. The percentage of physicians accepting Medicare has been slipping slowly but steadily over the last decade, and it will become dramatically worse if the Medicare physician payment quagmire is not fixed. And with our population aging rapidly, it becomes even more imperative to do so.
This program aired on November 17, 2009. The audio for this program is not available.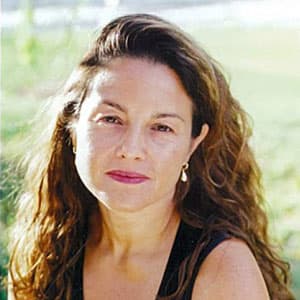 Rachel Zimmerman Health Reporter
Rachel Zimmerman previously reported on health and the intersection of health and business for Bostonomix.