Virtually All Legal Immigrants Now Have Health Coverage in Mass.
This article is more than 11 years old.

A joint post by Jay Gonzalez, Secretary of Administration and Finance; JudyAnn Bigby, Secretary of Health and Human Services; and Jon Kingsdale, Executive Director of the Commonwealth Health Insurance Connector Authority points out that almost all legal immigrants are now covered for everything from routine primary care to complex organ transplants:
Federal policy does not provide states with federal matching funds for Medicaid coverage of certain legal immigrants. Up until August 30, Massachusetts provided comprehensive coverage for this group through the Commonwealth Care program. However, as part of the state budget process, the Legislature decreased this funding by about two thirds, and eliminated eligibility for Commonwealth Care for these individuals.
The Legislature then asked us to develop a separate program for this population with the limited funds. We are happy to report that virtually all of the state's legal immigrants who lost health insurance as a result of this budget cut now have comprehensive coverage under the newly created Commonwealth Care Bridge program.
To be clear, having a separate and distinct program for a subset of legal immigrants is not ideal and certainly not our wish or ultimate goal. However, considering the limited resources we were given and an extraordinarily short timetable, this new program ensures that these individuals can receive the comprehensive medical care they need. (Still, some benefits, like dental, will be excluded.)
Work on the Bridge program began in August soon after the final budget passed. After soliciting proposals from all five Commonwealth Care health plans, we chose a proposal by CeltiCare that we believed offered the most comprehensive coverage for most of the population. Less than four months later, a new, statewide program covering virtually the entire population is fully in place and serving some 26,000 legal immigrants.
For October 1 and November 1 effective dates, about 21,000 members were enrolled in the Bridge program. The rest are now enrolled for December. CeltiCare has handled over 16,000 calls, an average of 438 a day and more than 93% of those calls have been answered within 30 seconds. Comprehensive care is being provided for everything from routine primary care to complex organ transplantation. Five Bridge patients have been approved for kidney transplants, all of them with out-of-network providers. One bone marrow transplant has been approved, and two members with hemophilia are receiving state-of–the-art treatment for their complex illness.
In record speed, CeltiCare has been able to set up a network with providers that enable them to offer coverage to all but about 140 of the more than 26,000 individuals who qualify for the program. This is nothing short of amazing! We want to thank the 25 hospitals and over 40 health centers that have signed on with CeltiCare so quickly to serve this population in need.
Even though it was a daunting task to build a network for this program, CeltiCare's efforts resulted in virtually complete coverage in all but two service areas, Adams and Pittsfield. We still remain hopeful that CeltiCare and providers in these areas will come to agreements so that there is 100% coverage across the state.
Individuals in Adams and Pittsfield who can't be enrolled for December 1 will be able to receive emergency and other services through the Health Safety Net, as long as they meet eligibility requirements. If they are currently eligible for MassHealth Limited, they can continue to use that program.
Our thanks to CeltiCare, participating clinicians across the state and our own staffs at ANF, the Health Connector, EOHHS, and MassHealth for a tremendous effort which has resulted in health coverage for tens of thousands of people.
This program aired on December 1, 2009. The audio for this program is not available.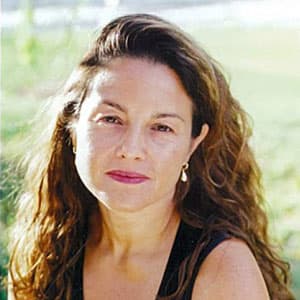 Rachel Zimmerman Health Reporter
Rachel Zimmerman previously reported on health and the intersection of health and business for Bostonomix.