Health Reform Suffers As Non-Profits Shut Down
This article is more than 11 years old.
Anya Rader Wallack, interim president of the Blue Cross Blue Shield of Massachusetts Foundation and Executive Director of the Massachusetts Medicaid Policy Institute mourns the loss of two effective non-profits, The Access Project and Community Partners:One of the great strengths of the Massachusetts health reform effort has been recognition by the state and the health policy community that maximizing insurance coverage requires more than just expanding eligibility for public programs. Effective reform requires ongoing financial support for outreach and enrollment, ongoing assessment of health care disparities, and an eye toward the consumer experience on the ground to assure that high quality coverage and care are available to all.
At the end of this month, two great Massachusetts-based organizations with key roles in assessing and influencing health care reform from the consumer perspective will close. Both are grantees of the Blue Cross Blue Shield of Massachusetts Foundation, but our targeted support, and that of other foundations, is not enough to sustain their operations.
The Access Project was founded in 1982 and works in multiple states on consumer health access issues. Recently the Access Project has become a national leader in researching consumer medical debt and educating consumers and lenders about methods of minimizing and resolving debt.
Community Partners is an Amherst-based organization that has been instrumental in providing technical assistance and support to health care outreach and enrollment workers in Massachusetts. Since the mid-1990s Community Partners has facilitated regional meetings of outreach and enrollment workers at which they share information and learn from each other. This has been an important mechanism for developing recommendations to the state for simplifying the enrollment processes for publicly-subsidized coverage and minimizing gaps in coverage.
Both organizations served as a hub for networking and increasing the capacity of direct service providers. As such, it was a challenge to describe the complex and indirect way their work benefited communities and individuals, and to secure stable funding. But all who are familiar with these organizations will agree that they provide a crucial "public good," supporting continuous improvement of the work-in-progress that is Massachusetts health care reform.
Surely this is an unstable time for non-profit organizations of all types. But closing the doors on these particular organizations signals to me that we need to be mindful of the critical role certain non-profits play in furthering health care reform and ensure that this capacity is not entirely lost. Direct service workers in this state need support, peer-to-peer learning, technical assistance, and ideas for innovation. Policy makers need feedback from the grassroots to know how health care reform is working and where it needs to be tweaked.
In the loss of the Access Project and Community Partners we are losing organizations that play both of these roles. As the voice of these organizations disappears from the dialogue in Massachusetts, we all have to work harder to determine how policy innovations and system changes affect those who need help the most, and how programs can be improved.
This program aired on December 8, 2009. The audio for this program is not available.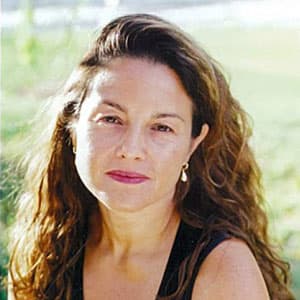 Rachel Zimmerman Health Reporter
Rachel Zimmerman previously reported on health and the intersection of health and business for Bostonomix.