No 'Happy New Year' For Small Businesses
This article is more than 11 years old.
Jon Hurst, President of the Retailers Association of Massachusetts, says the state should step in to stop the steep health insurance rate hikes that small businesses face in 2010:
This past year has been filled with discussions here in the Commonwealth about cost control, cost containment, payment reform, rate regulation, rate hearings and the list goes on. Many have worked and continue to work arduously to address the issue of cost in the health care delivery system.
The Special Commission on the Health Care Payment System has completed its work and issued its recommendations, with legislation implementing those recommendations likely coming in 2010. The Health Care Quality and Cost Council has issued its Roadmap to Cost Containment, highlighting the path ahead. The Division of Insurance (DOI) is in the middle of a lengthy series of hearings around small group premiums and a separate series of sessions on the potential of creating marketplace competition through group purchasing cooperatives. I applaud the work around all of these initiatives and hope the process on each continues to move forward. But for small businesses across the state, I fear that none of this will be enough to save them in 2010.
As reported last month in the Boston Globe article, "Small businesses bridle at health insurance hikes," small employers are already getting early looks into their holiday stockings and are seeing that the insurers are filling them with coal. Premium renewals have begun to arrive and of course the double digit increases are again rolling in, but something seems to be different this time around – the rates seem grossly higher.
The Globe article and early feedback from our members show staggering and unaffordable increases for small businesses and their employees:
47%. 35%. 30%. 39%.
Does Fidelity see these same percentage increases? Does Raytheon? Does the GIC? Are the insurers seeking to lock in another year of big increases before reforms can be implemented creating new competition and regulation?
We simply cannot let another year go by and allow these rate increases to go through. Again, I applaud and appreciate the work that the DOI is doing on examining the small group marketplace, but fear that it may not be completed in time to impact rate filings for 2010.
At the very minimum, in the interest of transparency, DOI should require small group rates to be filed in advance – 60 or 90 days - as opposed to the current practice by which they can be filed and take effect on the very same day. DOI has the authority under MGL Chapter 176G: Section 16 and elsewhere to disapprove small group contracts and rates "if the rates are excessive, inadequate or unfairly discriminatory."
I do not believe that the DOI has ever exercised this authority. In this very difficult economy for small businesses and their employees, the authority should be used today.
This program aired on December 9, 2009. The audio for this program is not available.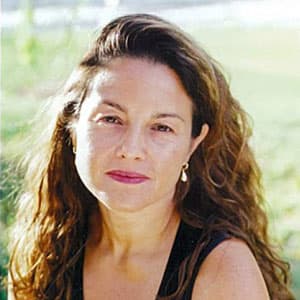 Rachel Zimmerman Health Reporter
Rachel Zimmerman previously reported on health and the intersection of health and business for Bostonomix.