$80 Million In Stimulus Money Goes To Mass. Health Centers
This article is more than 11 years old.
Eight community health centers in Massachusetts, which serve some of the state's poorest neighborhoods, will share $80 million in stimulus funds released Wednesday by President Obama.
The health centers getting the money are in Boston, Fall River, Fitchburg, Lowell and New Bedford. They will use the funding to expand, renovate, and do technology upgrades — projects that are expected to create jobs in their communities and improve primary care statewide.
"What this does is not only help rebuild some of those aging and tiring facilities," said James W. Hunt Jr., president and chief executive of the Massachusetts League of Community Health Centers, "but allows us to build expanded capacity through both new facilities and retrofitting with new equipment for existing centers."
Hunt said the stimulus awards show that the Obama administration considers health centers a smart use of taxpayer money.
"Community health centers save dollars," he said. "Every dollar invested in a health center saves money to the system, the state, and the federal government. And this is further recognition that the underpinning of health care reform in Massachusetts needs the community health center movement."
This latest round of stimulus grants totaled $600 million nationwide, and community health centers in Massachusetts received more money than anywhere else in the country.
These Massachusetts centers received stimulus grants:
Community Health Connections, Inc., Fitchburg, $10,732,754
Dorchester House Multi-Service Center, Dorchester, $7,024,029
East Boston Neighborhood Health Center, East Boston, $12,000,000
Greater New Bedford Community Health Center, New Bedford, $5,331,145
HealthFirst Family Care Center, Inc., Fall River, $12,000,000
Lowell Community Health Center, Lowell, $9,351,067
Mattapan Community Health Center, Mattapan, $11,550,000
Whittier Street Health Center, Roxbury, $12,000,000
This program aired on December 9, 2009. The audio for this program is not available.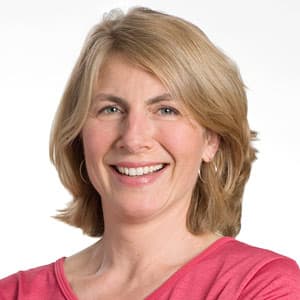 Sacha Pfeiffer Host, All Things Considered
Sacha Pfeiffer was formerly the host of WBUR's All Things Considered.