Littlefield: 10 Tips Obama Shouldn't Take From Tiger
This article is more than 11 years old.
The age of the Internet and instant messaging and Twitter and the other social media means that as soon as anybody knows or thinks or feels anything, or even suspects it, everybody else does, too, sometimes even if they don't want to or wish they didn't.
But there are still magazines out there, or at least some of them are, and one of them is the January 2010 issue of Golf Digest. And that business about everybody knowing something as soon as anybody knows it does not apply to magazines, because they must go to the printer a long time before they appear in your mailbox, which, in the case of the 2010 issue of Golf Digest, was just a few days ago at that.
This would come very close to mattering not at all if it weren't that the cover of this Golf Digest features a photograph of President Obama lining up a putt while Tiger Woods, flagstick in hand, leans over Mr. Obama, as if Mr. Woods were his caddie. Off to the side of the two concentrating men, the copy reads "10 Tips Obama Can Take From Tiger."
A long time ago, someone came up with this idea for the cover of Golf Digest, and that man or woman probably got a bonus. Because although until very recently, putting the world's greatest golfer on the cover of your golf magazine required about as much thought as walking first on one foot, then on the other, if you wanted to get from the couch to the refrigerator. Putting the President on the cover with His Tigership would seem likely to increase sales no little and quite some, and so it was no doubt thought to be a fine idea indeed by one and all in the conference room at Golf Digest.
But now not so much.
And whoever came up with the copy reading "10 Tips Obama Can Take From Tiger" is maybe doing some hiding in the bathroom stall, too, since, as it turns out, tip No. 1 might be "hide your golf clubs where no one can find them, and especially your wife, if you are going to do anything that might inspire her to look for them."
This is not how it was supposed to work out with this cover, and when Judy Rankin, who wrote a little piece of the cover story, opined that "President Obama has an engaging warmth that draws people to him; Tiger has similar attributes," it wasn't supposed to elicit snickers.
It would be tempting to feel a little sorry for the editors at Golf Digest, wouldn't it? Except what I think they've got here is a collector's item.
This program aired on December 10, 2009. The audio for this program is not available.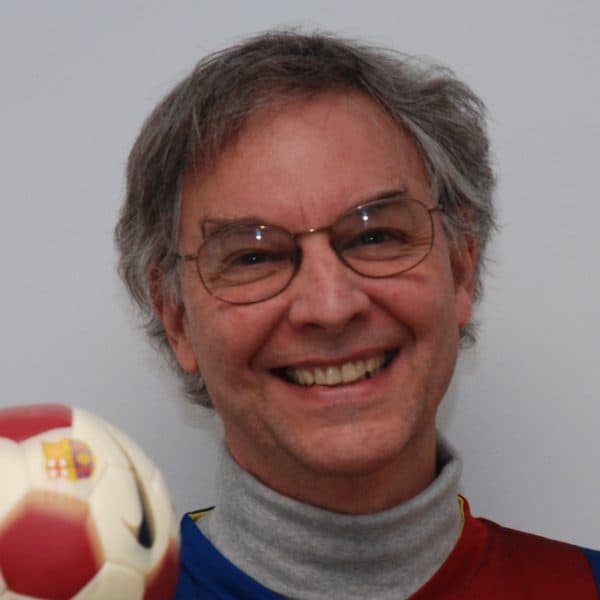 Bill Littlefield Host, Only A Game
Bill Littlefield was the host of Only A Game from 1993 until 2018.