Health Plan Exec: Troubling Truths Emerging From Reform Bill
This article is more than 11 years old.
Roberta Herman, MD, Chief Medical Officer and Interim Chief Operating Officer, Harvard Pilgrim Health Care frets about how much national health reform might cost the Commonwealth:
Throughout the many months of debate on Capitol Hill on how to achieve health care reform to meet the goals set forth by President Obama, it has not been surprising that many key elements have been drawn from the Massachusetts reform which has been decades in the making. Some of these elements (market reforms, guarantee issue, no preexisting conditions) have been in place for some time, while others (Exchange/Connector, individual mandate) are more recent achievements.
Based on this observation, one might reasonably expect that the legislation being deliberated in Congress would be aligned with, and supportive of, the reforms put in place by the Commonwealth – or at least be benign in impact. However, as the specifics of what is likely to be the final bill begin to emerge, a few very troubling truths are becoming increasingly clear:
Expanded coverage of the uninsured is very likely to come at the expense of increased federal budget deficits, from the balance sheets of small businesses already doing the right thing by providing health insurance to their employees, and from the pocketbooks of individuals already struggling to provide coverage for their families in an economic recession. Harvard Pilgrim's CEO Bruce Bullen recently blogged on this topic on Let's Talk Health Care.
The laws of economics tell us that new taxes and fees, the inevitable cost shift from an expanded public presence in the insurance market, a weak individual mandate, and the glaring absence of meaningful cost containment will all conspire to drive up premiums among the privately insured.
To the extent that these factors disproportionately impact the fully insured market (as opposed to the self-insured market), the cost increases will fall most heavily on individuals and small employers.
Massachusetts-based nonprofit private health insurance plans, which are consistently rated by NCQA and U.S. News &World Report among the top commercial plans in America, will come under severe financial pressure. For most, if not all, Massachusetts plans, the $6.7B premium tax allocations alone will far exceed operating income, which is currently hovering around the break-even point and even in a good year generally does not exceed 2%.
With the addition of significant new costs, with nonprofit health plans dominating a highly competitive health insurance Massachusetts market, and with 97% of the state's population already covered, Massachusetts will be essentially subsidizing health reform and coverage expansions in other states.
We should all be concerned about what this will mean for Massachusetts health care reform, and the gains in coverage and affordability that we are all working so hard to achieve. Much indeed is at stake for Massachusetts in the federal reform debate. It would be a sad irony if the reform that has served as the model for the nation were to be undone or seriously undermined by national reform itself.
This program aired on December 13, 2009. The audio for this program is not available.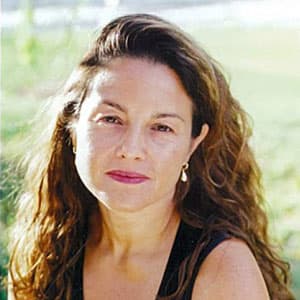 Rachel Zimmerman Health Reporter
Rachel Zimmerman previously reported on health and the intersection of health and business for Bostonomix.