Mass. Lifts Swine Flu Vaccine Restrictions
This article is more than 11 years old.
State public health officials said Thursday that the H1N1 vaccine is now available to all Massachusetts residents and that large-scale public flu clinics should begin in early January.
Until now, the vaccine had officially been limited to people at high risk of developing complications from swine flu, including health care workers, pregnant women, children, and anyone with underlying medical conditions such as asthma, diabetes or heart disease.
In practice, few medical providers had been turning away people who wanted to be vaccinated, even if they weren't in a high-risk category. But now it's official: anyone who wants the vaccine can get it.
The lifting of restrictions on who can receive the H1N1 vaccine comes as the virus is on the decline in Massachusetts, and as public interest in getting vaccinated against swine flu is waning.
In late November, more than 7 percent of all trips to hospitals, doctors, clinics and other medical facilities in Massachusetts were made by patients with flu-like symptoms. That number has now dropped by half.
Still, public health officials warned that another wave of swine flu could be ahead — it has already had two waves, one in the spring and the second in the fall — and they cautioned against complacency.
"While the amount of flu we're seeing in the state has fallen off in recent weeks, we fully expect that we could see another spike in illness later this flu season," said John Auerbach, commissioner of the state Department of Public Health.
"We want to encourage all residents to take this opportunity to protect themselves against H1N1 flu by getting vaccinated, especially those at higher risk of complications from flu," he added, noting that the flu season typically lasts through spring.
Massachusetts has now received more than two million doses of the H1N1 vaccine and an additional one million doses are expected by the end of the month, with several shipments arriving each week.
As public vaccination clinics are scheduled, they will be listed at www.mass.gov/flu. Residents can also find clinic locations by dialing 2-1-1.
This program aired on December 17, 2009. The audio for this program is not available.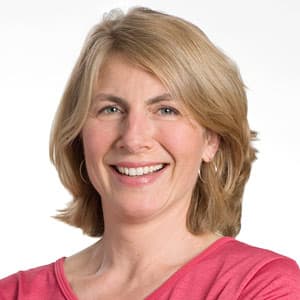 Sacha Pfeiffer Host, All Things Considered
Sacha Pfeiffer was formerly the host of WBUR's All Things Considered.