FAQ: Swine Flu Vaccine Availability
02:30
Play
This article is more than 11 years old.
The swine flu vaccine is finally arriving in large quantities in Massachusetts, and it's now available to everyone in the state. But the H1N1 virus is on the decline, and so is public interest in getting vaccinated. Still, health experts say we shouldn't assume swine flu is gone for good.
When will large-scale H1N1 vaccination clinics begin?
Free public clinics are expected to be held widely statewide beginning in early January.
Isn't swine flu on the decline in Massachusetts?
Yes. The number of H1N1 cases in the state is now down to about half of what it was at its peak.
Is it late in the flu season to start holding vaccination clinics?
Public health officials say it's not too late to schedule clinics because even though H1N1 isn't circulating as widely any more, there's still a lot of swine flu out there. They also point out that a typical flu season runs through April, so getting vaccinated is the best way to protect yourself.
People very easily can become complacent and think, 'You know, I didn't get vaccinated and I didn't get sick so I have nothing to worry about.' But it's still really, really early to be saying that this outbreak is over. And I really hope that people continue to wash their hand diligently, and stay home when they're sick, cough in their sleeve, and most importantly right now get vaccinated.
Barbara Ferrer, executive director, Boston Public Health Commission
Has public interest in getting vaccinated faded?
There does suddenly seem to be a widespread sense that swine flu is yesterday's news. Two recent vaccination clinics in Boston had prepared for 10,000 people to show up and only got about 1,900. But public health experts say it's too soon to let our guards down.
Is it possible we'll get another wave of swine flu?
It's possible. We've already had two waves: one in the spring and another in the fall, with a slight lull over the summer. There could be a third or fourth wave, or even more.
Do health experts have any holiday-related swine flu advice?
The winter holidays are a prime time for H1N1 to flare up again. People will be getting together in large groups and kissing and hugging, which gives the virus an ideal opportunity to spread. So public health officials say it would be wise to keep a healthy distance during family get-togethers.
If you have any inkling of illness, consider staying home, certainly don't shake hands or kiss the relatives, much as it may be a hardship. For people who aren't sick, I think that it's wise to try and cut back on some of the physical contact.
Dr. Ben Kruskal, director of infection control, Harvard Vanguard Medical Associates
What about vaccine safety; wasn't there a recent swine flu vaccine recall?
Yes, there was recall of about 800,000 pediatric doses of the H1N1 vaccine. But that was not a recall over safety concerns; it was due to the discovery that the doses had lost their potency. So health officials continue to say that the H1N1 vaccine is safe.
Will there soon be enough H1N1 vaccine to go around for everyone in the state?
There may be more than enough. Even back in October, some public health officials were talking about the possibility that there could eventually be swine flu vaccine surpluses.
Is the swine flu vaccine now available to everyone in Massachusetts?
Yes. Last week, state officials said the H1N1 vaccine is now available to all state residents, not just high-risk groups such as health workers, pregnant women, and children. That should make it easier now, for example, for a whole family to get vaccinated at the same time.
If you think you've already had swine flu, should you still bother to get vaccinated?
Public health officials say yes, you should. They say even if you're pretty certain you've had H1N1, the safest thing to do is get the vaccine.
We assume that most people this fall who had flu-like symptoms had H1N1, but we don't know that with certainty. So what we're encouraging is that anyone who has not had a confirmed, a laboratory-confirmed, case of H1N1 should be vaccinated.
John Auerbach, commissioner, Massachusetts Department of Public Health
Has the seasonal flu virus arrived yet in Massachusetts this season?
So far, all the flu virus in the state that's been laboratory-tested this season has been H1N1. So there's no sign that seasonal flu is here yet. But it should be arriving any day now.
This program aired on December 21, 2009.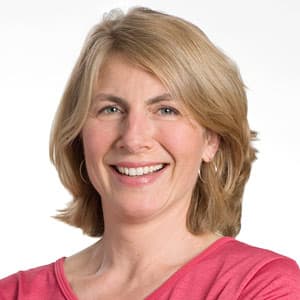 Sacha Pfeiffer Host, All Things Considered
Sacha Pfeiffer was formerly the host of WBUR's All Things Considered.