Don't Blame The Hospitals
This article is more than 11 years old.
Lynn Nicholas, FACHE, President & CEO, Massachusetts Hospital Association, suggests that health plan pricing strategies, not hospitals, are driving up insurance premiums for small businesses:
Rising health care premiums are placing an increased burden on Massachusetts small businesses, and the Massachusetts Hospital Association agrees with Senator Richard Moore (D-Uxbridge), the Retailers Association of Massachusetts and other health care stakeholders that action needs to be taken to give these businesses and their employees some relief.
In testimony presented at informational hearings sponsored by the Division of Insurance, MHA reiterated Bay State hospitals' backing of many initiatives that are already in progress, such as the Connector's contributory plan for small businesses, the development of medical homes, pay for performance, improvements in end-of-life care, and reduction of preventable readmissions. Our hospital community shares a common goal and commitment to support the significant changes in health care that are already underway, and that can improve quality as well as increase accountability, transparency, efficiency and affordability.
Hospitals must accept ownership for the cost issues under their control, but the significant differential between small and large group insurance premiums is due to the way the health plans calculate those premiums, not to what providers charge for care. It's important to note that hospitals are reimbursed the same amount by the health plans regardless of whether the patient works for a small "mom and pop" business or a large employer.
Carrier pricing strategies, however, can significantly drive up premiums. For example, premiums can be brought up if insurers maximize their use of rating bands, group size, and geographic location qualifiers.
Health plans should be asked to share their analyses of some of their pricing and "cost containment" strategies, which affect providers and consumers as well, not just the insurers themselves. These analyses should include documentation of the impact that proposed strategies will have on patients and the administrative and operational burden for providers; if there is no actual reduction in cost to the overall system, it is quite possible that all health plans are doing is shifting costs and compromising quality of care and patient satisfaction in the process.
Massachusetts hospitals remain committed to transparency and to continuing our partnership with legislative leaders, the Patrick administration and other healthcare stakeholders to identify and constrain the cost of healthcare for Massachusetts residents.
This program aired on January 19, 2010. The audio for this program is not available.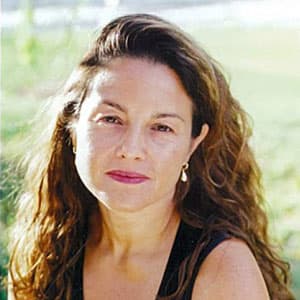 Rachel Zimmerman Health Reporter
Rachel Zimmerman previously reported on health and the intersection of health and business for Bostonomix.